Choose your License
Barcode maker software provides support to generate quality barcode graphics in popularly used Linear and 2D barcode fonts. The use of barcode labels simplifies product management process in all major Packaging Supply and Distribution Industry Barcodes labeling needs. Application empower user to create multiple copies of barcode by using Batch Processing Method. This Process can be implemented in three ways offered by the software. Barcodes generated by this method are having different barcode and text values.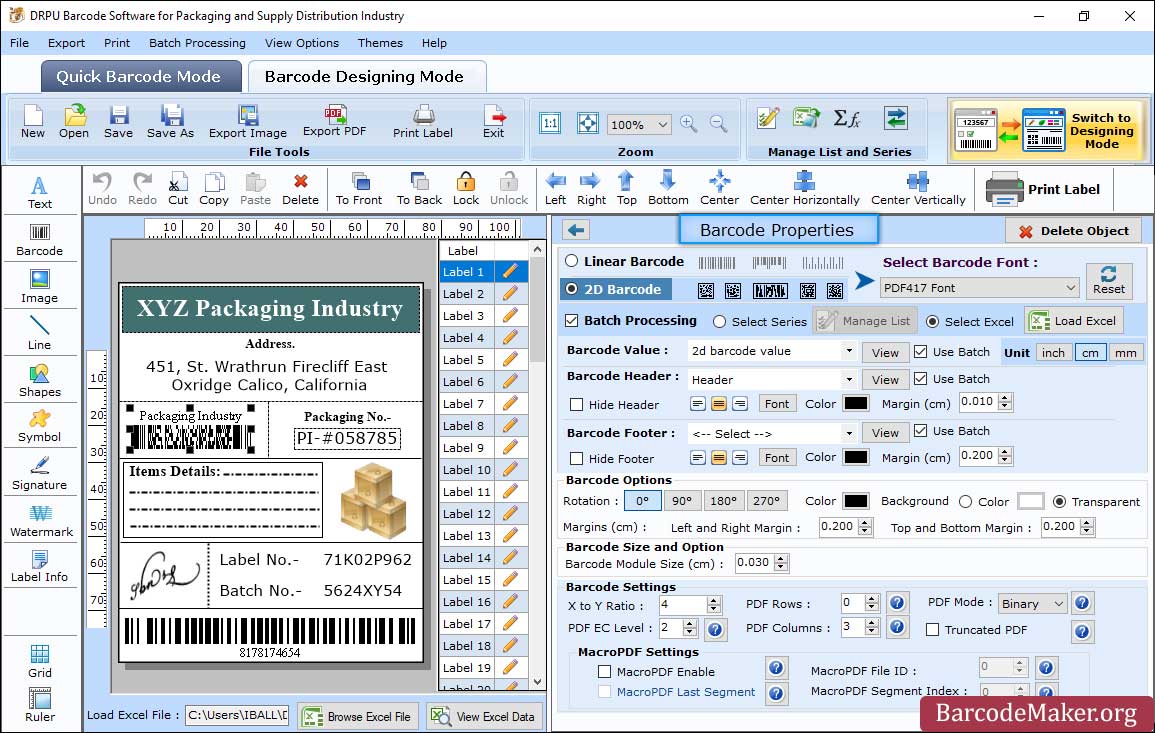 FEATURES OF LOGISTIC BARCODE DESIGNING SOFTWARE:
Packaging Barcode Generator allows us to create and print multiple copies of the label of a barcode without sacrifice the original quality of the barcodes.

Software contains some advance settings to create customised barcodes efficiently. Application does not require having any professional and technical skill.

Settings offered by Distribution barcode designer are font, barcode, background and image, etc. Logistic Barcode allows us to create barcodes in desired shape and size.

Shipping Barcode Generating Program is inexpensive in nature.

Logistic Barcode Designing Software allows us to create desired barcode in minimum possible time and efforts.

Distribution Barcode Designing Application contain basic graphical user interface for user convenience.
BENEFITS OF BARCODES:
REDUCE ERRORS: Distribution Barcode Designing Software is based on bar-coding technique which removes manual data entries. Bar-coding process is machine based method so there is less chances of errors as compared to manual data entries by humans.

PROVIDE ACCURACY: As we have explained about machine based process so it is very obvious to have accuracy and efficiency in the same.

MAINTAIN QUALITY:Packaging Barcode Designing Software is capable to satisfy humans according to their needs and requirements and also promises to provide original quality of your created design of a barcode.

MAINTAIN SECURITY: Shipping Barcode Designing Application allows us to track our goods and services so that we can secure them accordingly. Software helps us to resolve fraud and theft related issues as well.
Supports Linear fonts: Codabar, Code 128 Set A, UCC/EAN-128,Code 128, Code 128 Set B, ITF-14, Code 93, Code 128 Set C, LOGMARS, Code 39, Code 39 Full ASCII, UPCA, EAN 8, Industrial 2 of 5, UPCE, EAN 13, Interleaved 2 of 5, USS-93