Best Prices for Card and Label Maker Software: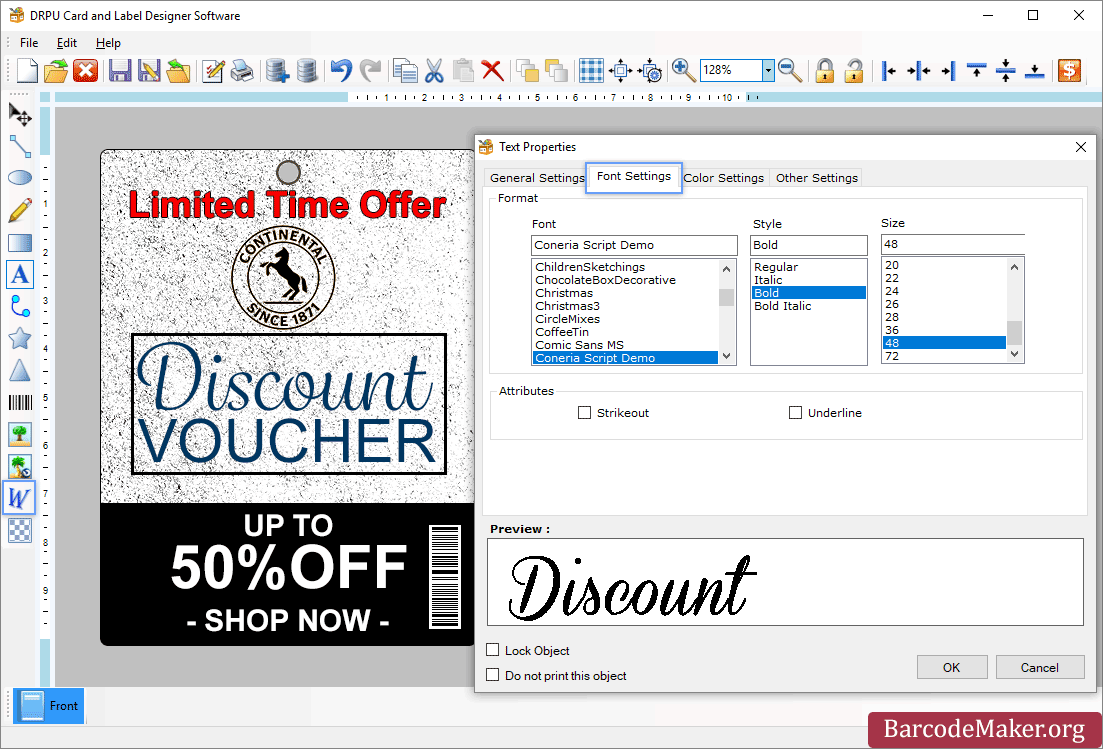 WHY CARD AND LABEL MAKER SOFTWARE IS UNIQUE:
Application offers inbuilt email setting option to send the created design of a barcode to the particular email address.
Software is capable create and print several cards at the same time without sacrificing with the original quality of cards.
Everyone is allowed to use this Tool without facing any kind of difficulty.
Card and Label Maker Software allows you to secure your card from unauthorized accessing of your design by setting password to it.
Software is available at very affordable prices you can easily use this very freely and independently. Cards can be easily designed by Card and Label Maker Tool. Basic Graphical User Interface is the reason of ease in creation of various cards. Software is less time consuming in nature and also capable to satisfy the user in any condition. Card Creating Application is capable to design customized card labels. Application contains Batch processing Process to create and print multiple cards simultaneously. This will help you to save your precious time.
Major Software Features
Card and Label Maker Software facilitates user with some fonts to make the text of a card so interactive.

Software provides some image designing tools like line, ellipse, pencil, barcode, signature, picture, arc and many more.

Card Designing Software empowers user with some label shapes to design a card in multiple shapes.

Software offers multiple ways to add background to the card and these are Gradient, Solid Colour, Image and Style Setting.

Application facilitates user to create an card in two ways i.e. Wizard Mode and Blank Format