Check HTTPS Status code using URL List Checker
Step1: First, import the URL from the file options either load from text files or load from excels files as needed. You can also enter the URL manually, one URL per line, by typing or pasting. Using monitoring options, manage monitoring by thread 50 to 400. Also, check the box for getting HTTP status and retry attempting the failed URL.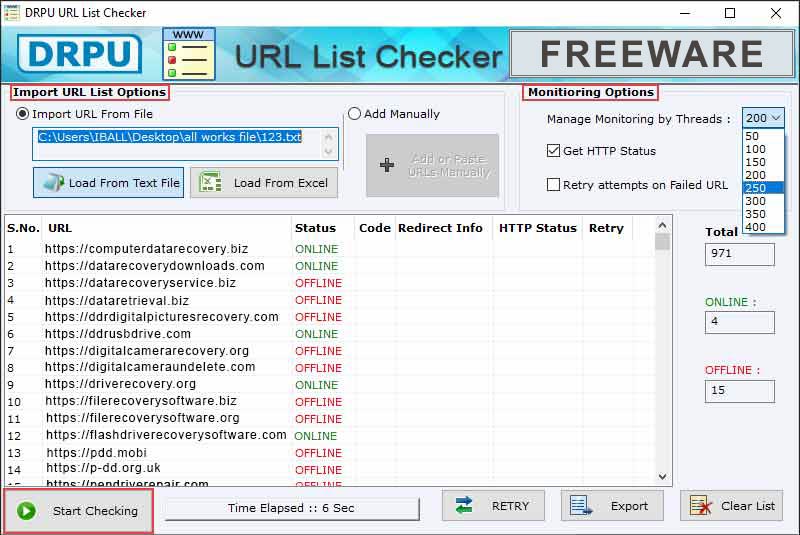 After importing the URL list, you can see all the details about a URL, such as status (online or offline), code (400 or 500), redirect information, and HTTP status. Software also gives a list of the total number of URLs with online and offline status. If you want to clear your URL list, use the Clear list option.
Step2: Select any one option to export URLs, online items, offline items, or all items. If you want to again monitor your URL list, click on the "retry" option.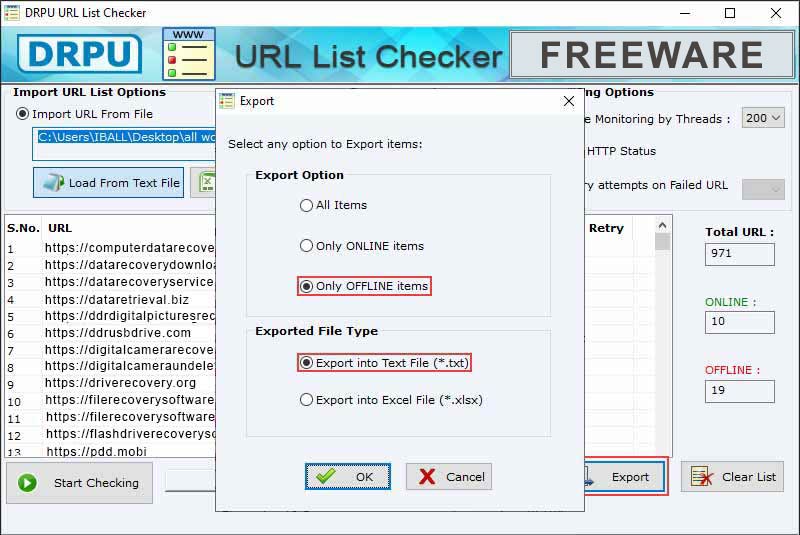 After entering all of the URL's details, click the 'Start checking' button to check the URL's status. Select exported file types to be exported into text files (.txt) or exported into Excel files (.xlsx). Click the OK button to export the file successfully to your PC, and now you can see the resulted URL file in your folder by using the show in folder option.