Best Prices for Id Card Software: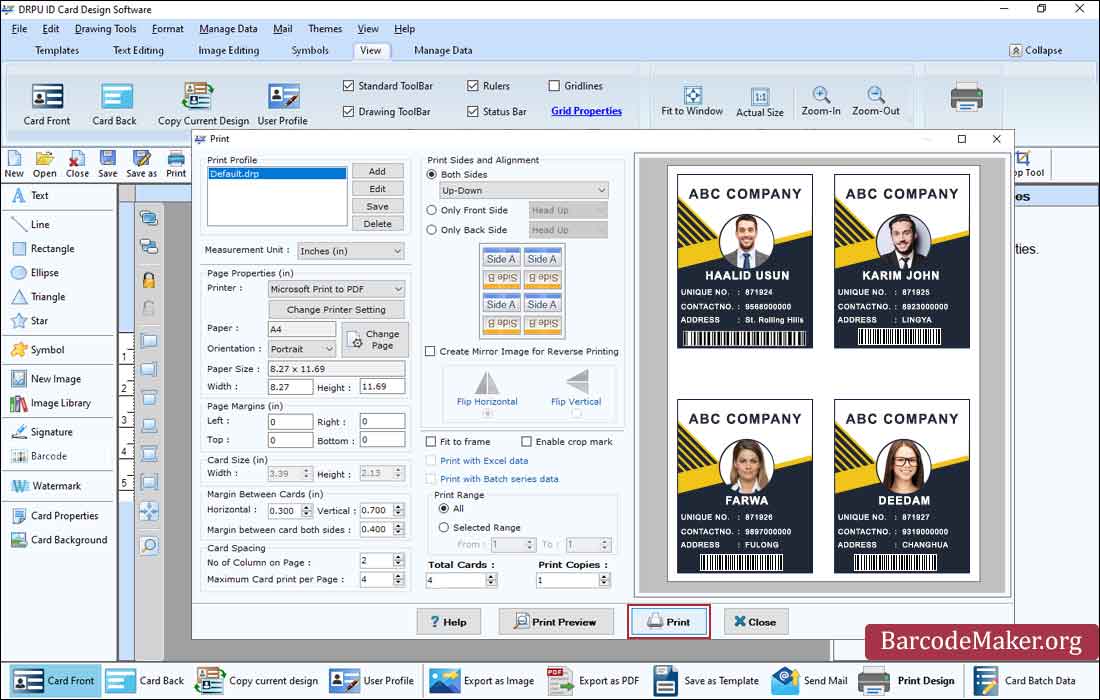 Identity Card Generating Software is capable to design multiple cards like Student, Employee, Staff and many more ID Cards. Software offers some advanced templates to design a customized ID Card. User is allowed to create multiple ID Cards by using Batch Processing Method which can be implemented in three ways i.e. Manage Batch Series, Import Wizard and Create List. Software is also having one feature to add images to the label of an ID card. Image adding to the card can be cropped by using Image Cropping Tool. User is also allowed to change the border and background colour of a card according to their needs. Image can be added to the card by using one button i.e. capture using camera. ID Cards allow you to provide security in many ways. You are allowed to add barcode to the created design of ID card so that you can track them easily in time of trouble and urgency.
FEATURE OF ID CARD DESIGNING SOFTWARE:
ADVANCE PRINTING SETTING: Software allows you to print created design of a card by using advanced printing settings offered by the software. These are the settings that always promise to give original quality of card.

INBUILT EMAIL OPTION: Application provide facility to send create design of a card to specific email address without facing any kind of difficulty.

SECURE UNAUTHORIZED ACCESS: ID card Designing Software empowers user to add password to the card so that only authorized person is able to view that particular design.

PROVIDE EASY TRACKING AND IDENTIFICATION: Software is capable to add barcodes to the ID card which makes tracking possible. A combination of barcodes and ID Cards will surely provide you with easy identification of humans.

Design Features: Produce ID cards in variety of shape and size mainly including rectangle, ellipse shape and more. Design Identification card with Line, Ellipse, Pencil, Rectangle, Text, Barcode, Arc, Triangle, Star objects with photo addition facility.