How to split videos using Video Splitter
Step1: First, select the input video files from your PC to split. Using the show video properties option, you can see all the details about the video, including duration, file size, frame size, audio details (bit-rate, format), etc.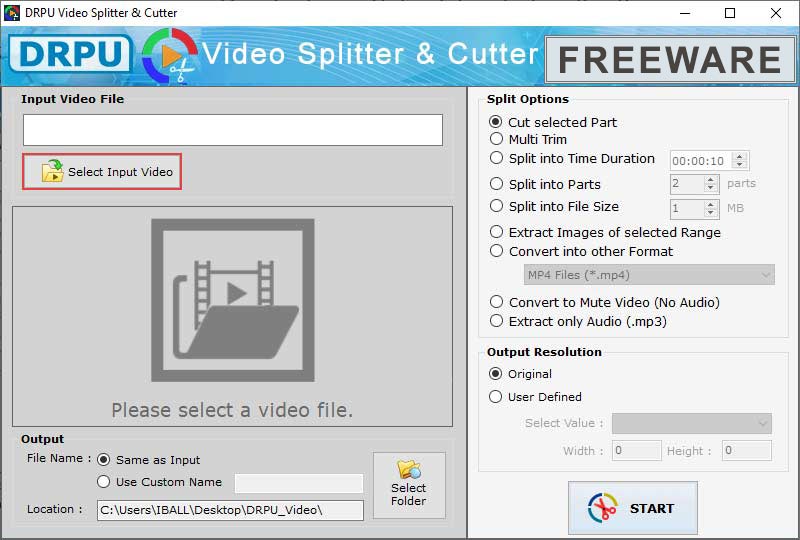 Choose any one of the split options such as cut selected part, multi-trim, split into parts, split into file size, convert into another format, etc. to split/cut and trim the video file. You can select the output resolution as the original video or by defining the width and height of the video.
Step2: Select the video duration for cutting the selected part according to need. Make sure the selected duration always ends with a time greater than the start time. Users can also use the scroll to decide exactly where want the video to be cut or split the video at specific intervals. Choose an option to give the name of the split video as the file name or use a custom name. And specify the output location to save the successfully split video.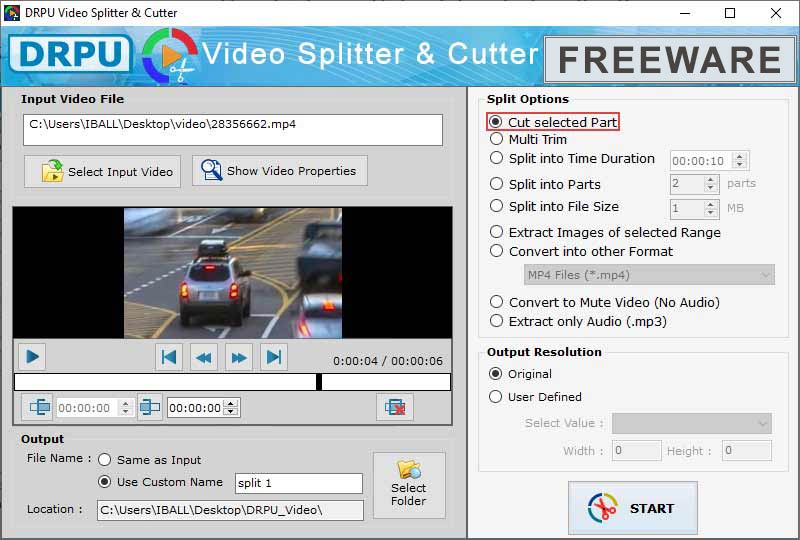 Users can also split the video by file size and select a range based on their needs. Then click on the start button to split the selected video. The Video Split tool automatically saves the audio file on the user's system after video split processing is completed. If you want to see your split video, click on play or open the show-in folder option.