Make a Time Lapse in simple steps
Step1: First, select a capture device and click on the start capture option to make a time-lapse video. Click on the "open folder" option to see the captured photo from the webcam. You can also select an image folder from your PC to generate videos.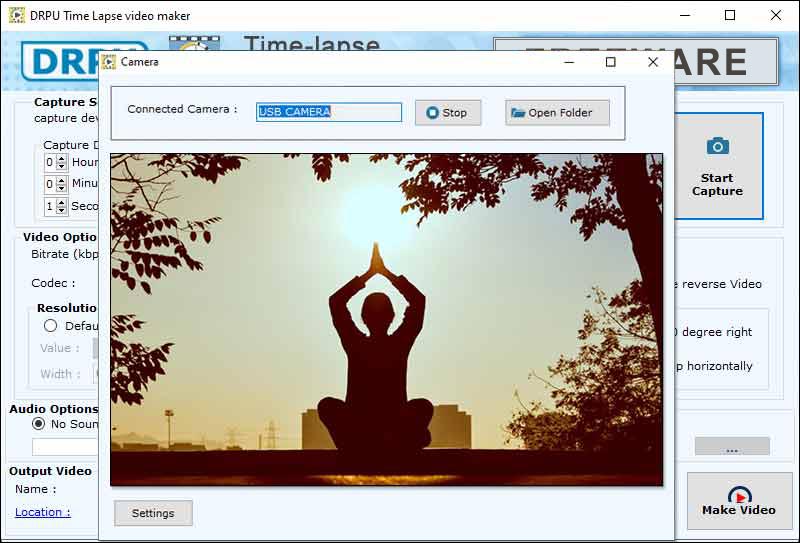 You can capture images in jpg, PNG, or BMP format and set the photo capture delay duration in hours, minutes, and seconds as per needed. Select the image resolution in width and height before capturing the picture.
Step2: Create video in many different modes, like Monochrome Mode, Sepia Mode, Vintage Mode, and Intel IYUV codec. You can easily and conveniently manages HD and 4K video quality as well as video format. Change video orientation by selecting video rotation options, such as flipping horizontally, flipping vertically, 90 degrees left, 90 degrees right, and 180 degrees. User can also manage video bit-rate (kbps), frame rate, codec, and mode as per need.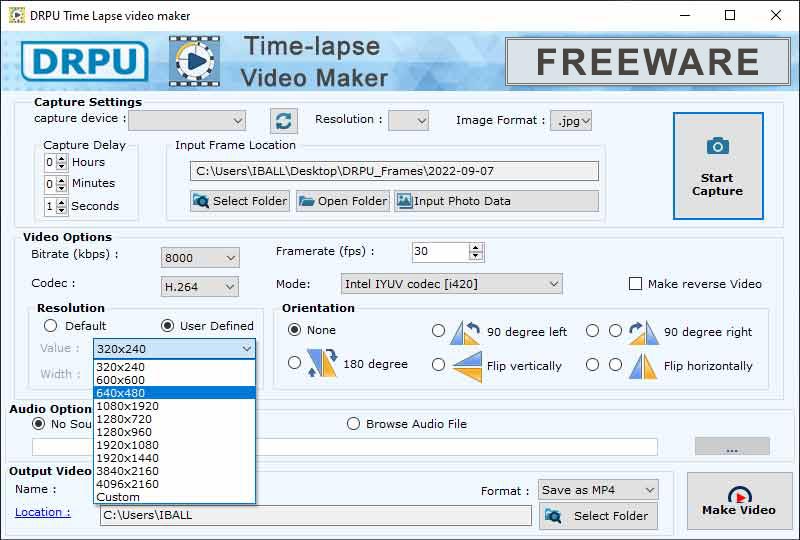 After selecting all the details for making time-lapse videos, click on the "Make Videos" option to start creating a video. After the video has been successfully created, you can select the play video option and show it in the folder to see the generated time lamp videos.