ID Card Maker Software Screenshots
ID card design software to design all types of Identity cards, including student ID cards, employee ID cards, and other types of customized Identification cards. Software provides different types of design objects like lines, barcodes, images, and shapes to design professional ID cards. Using advanced print settings, you can print multiple ID cards with different barcodes and text values. Program provides password settings for labels during the label designing and creation process to prevent unauthorized access. ID card software provides series ID card-generating options to create the bulk number of ID cards by simply changing the text and barcode values as needs.
Process to make ID card with professional ID card maker software:
Step1: Choose any one designing option (Start with template, Start by using wizards) to start designing.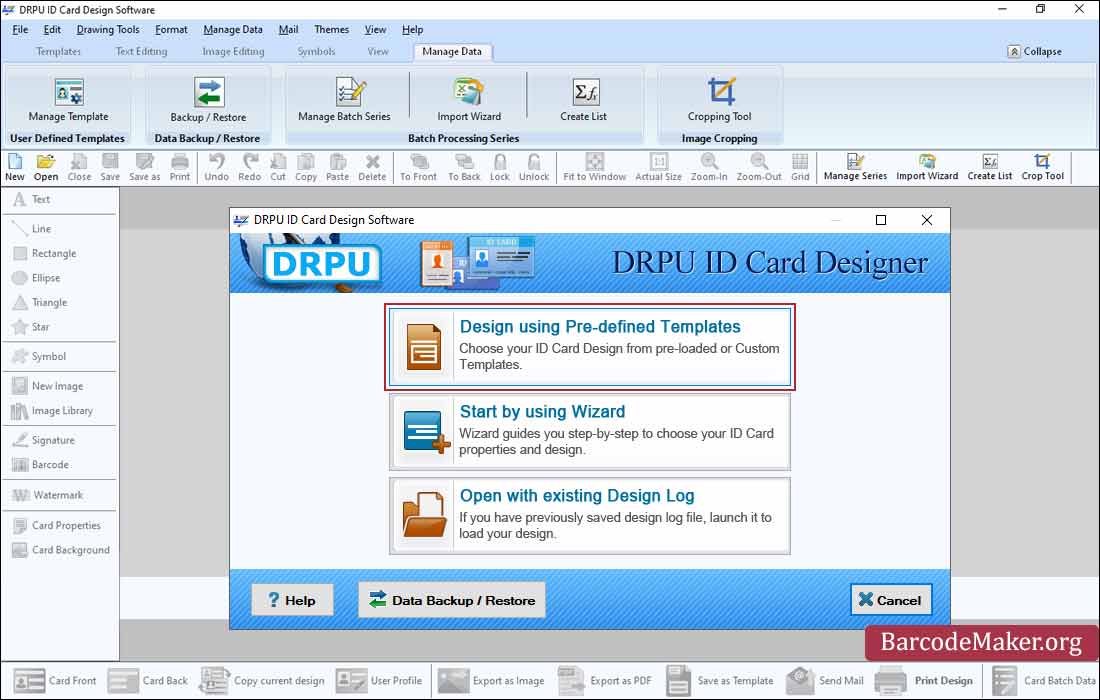 ID card maker software provide option to create identification Cards for employees, student and other people by the help of "Start With Templates".
If you want to any changes on your design ID cards, choose Open with existing label format.
Add different objects to the identity cards, set the properties of the objects like Card Background and Card Border.
Select an image form library and attach it on the Card using picture properties.
You can also add picture to the "capture using camera" option.
---
Step2: Add a barcode on your Identification card to uniquely identify and change barcode properties as needed.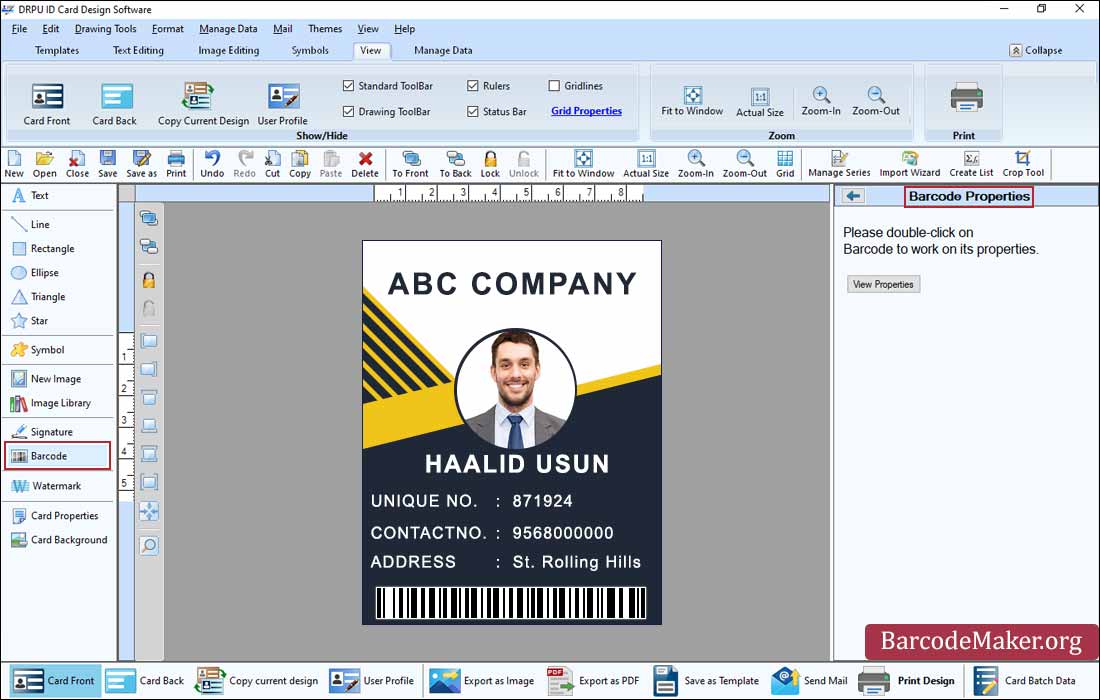 To change the Barcode Properties, double click on the Barcode.
Select a barcode font between linear and 2D barcodes. Specify the measurement unit in cm.
Choose a data source to add barcode value using existing series data.
Spicy barcode size by setting height and width values.
Change other settings, like alignment, barcode value location, type of font, and transparency of barcode.
---
Step3: After creating the ID cards, modify the print settings to print the cards as needed.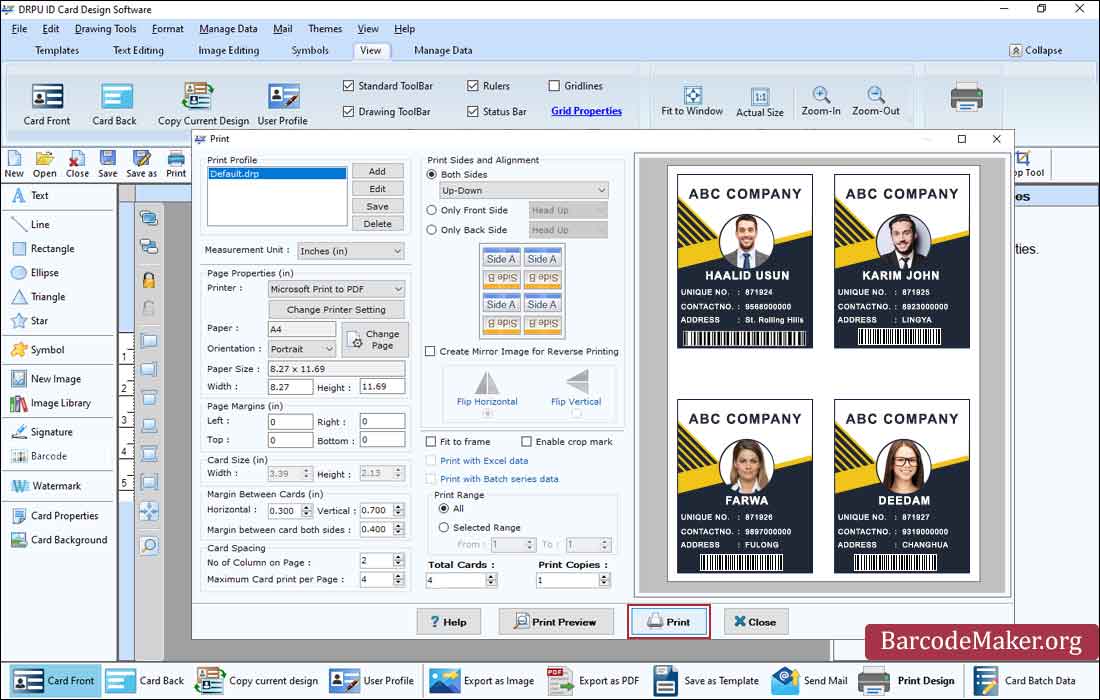 Click on Print Preview to see the card before printing.
Select printer type, set height and width of page.
Give the top, bottom, right, and left margins of cards as well as the space between cells (horizontal or vertical).
Specify the number of copies and total cells per page to print.
Click the Print button to print the designed ID cards. A print preview is also available.