Card and Label Maker Software Screenshots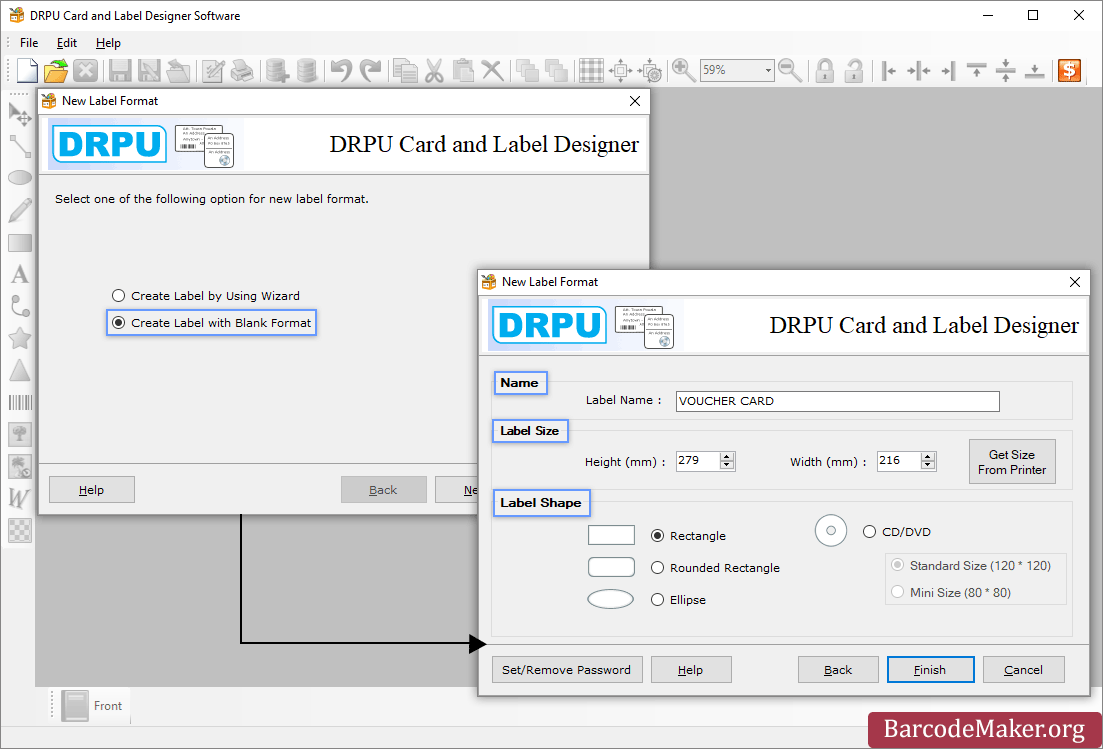 Select any one option from Create Label by Using Wizard and Create Label with Blank Format then enter the Name, Label Size and Label Shape.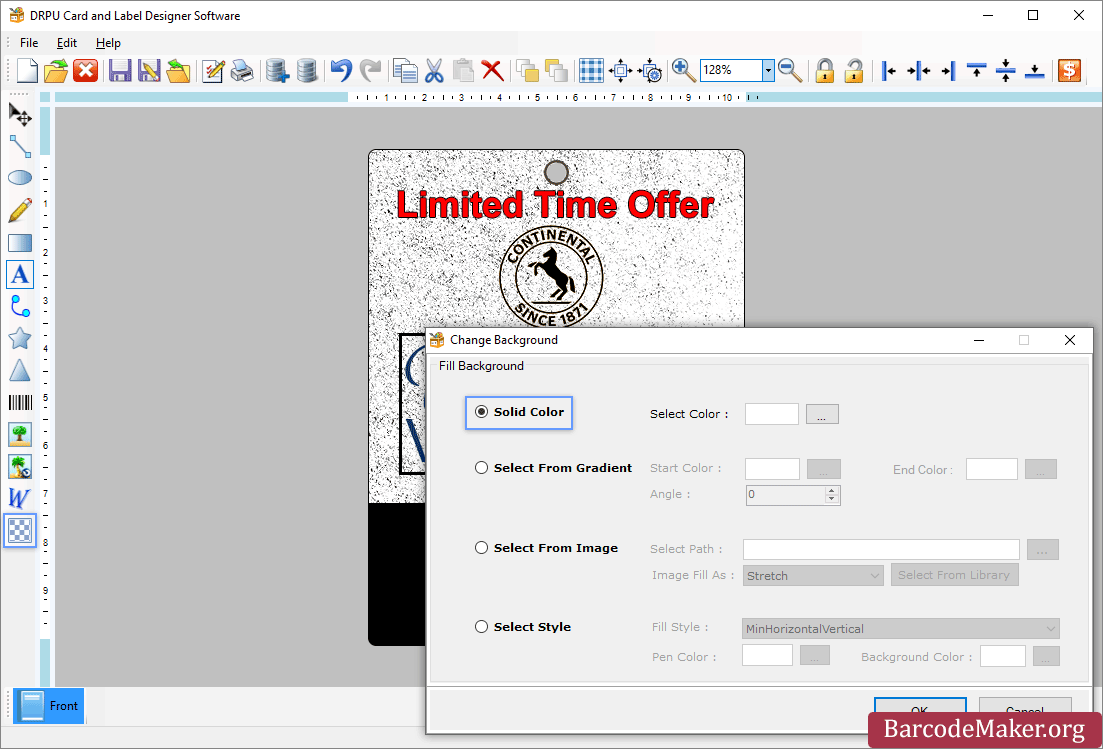 Click on highlighted icon to change the background as shown in fig.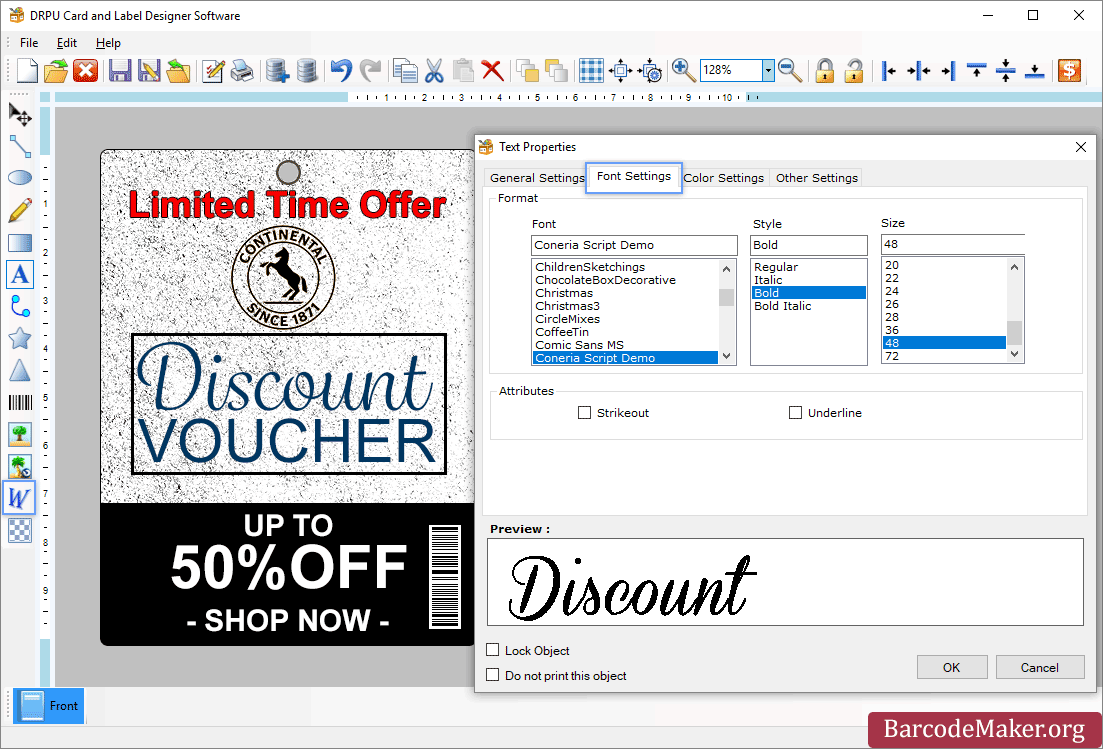 In Text Properties, change the General Settings, Font Settings and Other Settings of the card.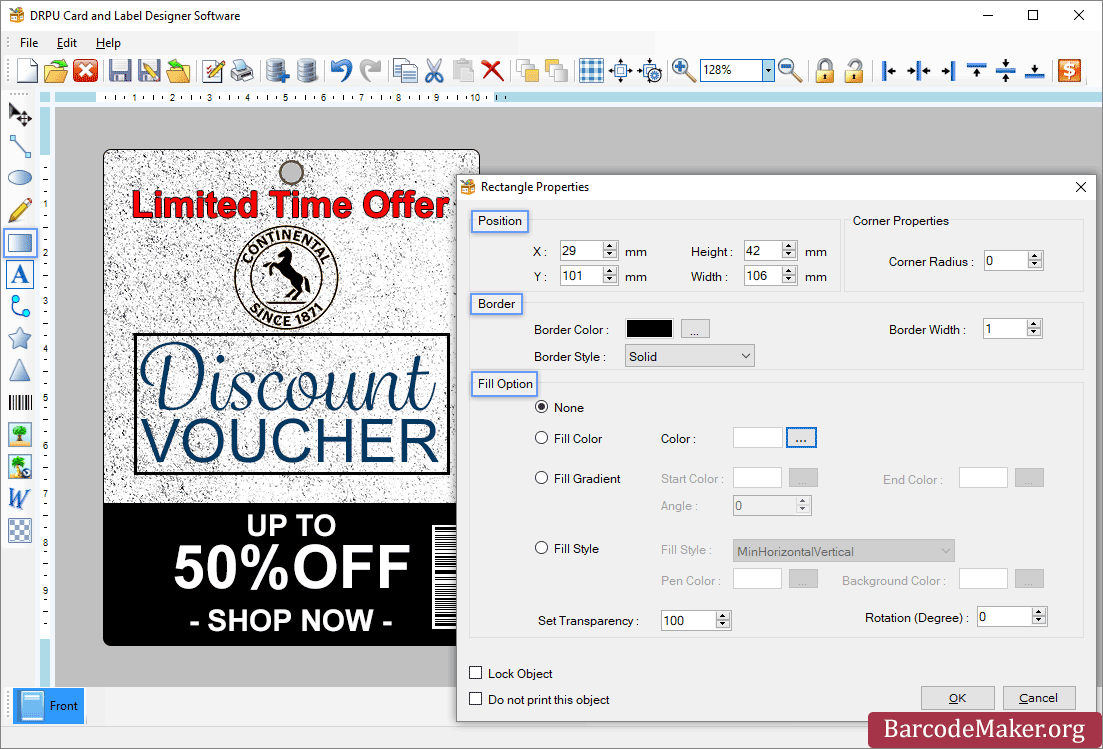 Card and label creator program provides option to add different objects on the card and set the properties of them like position, border and color as per your need.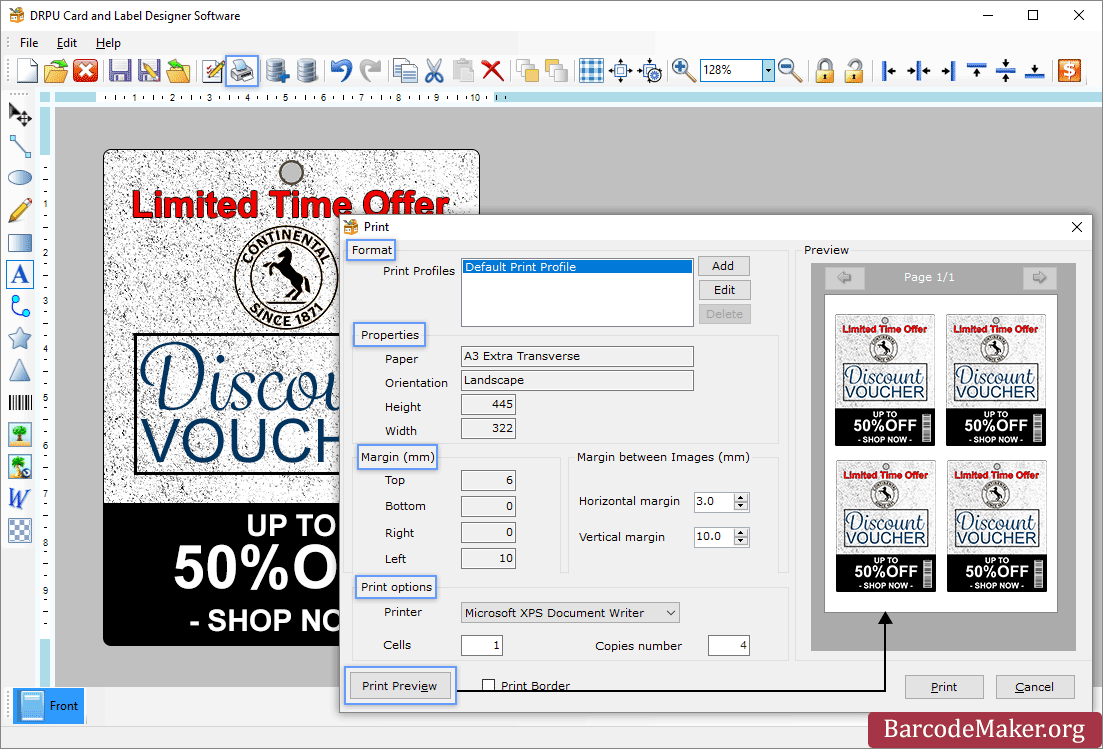 Set the Properties and margin to print the barcodes.