Mac Barcode Maker Software Corporate Edition Screenshots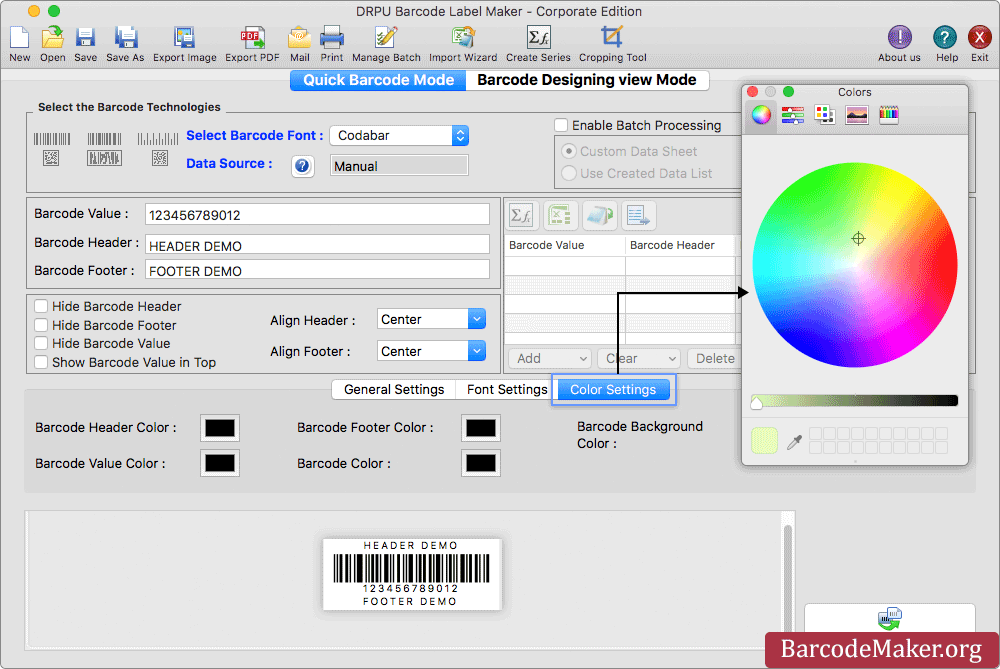 Select Barcode Technologies then enter the Barcode Value, Barcode Header and Barcode Footer. Change the color settings of the barcode according to requirements.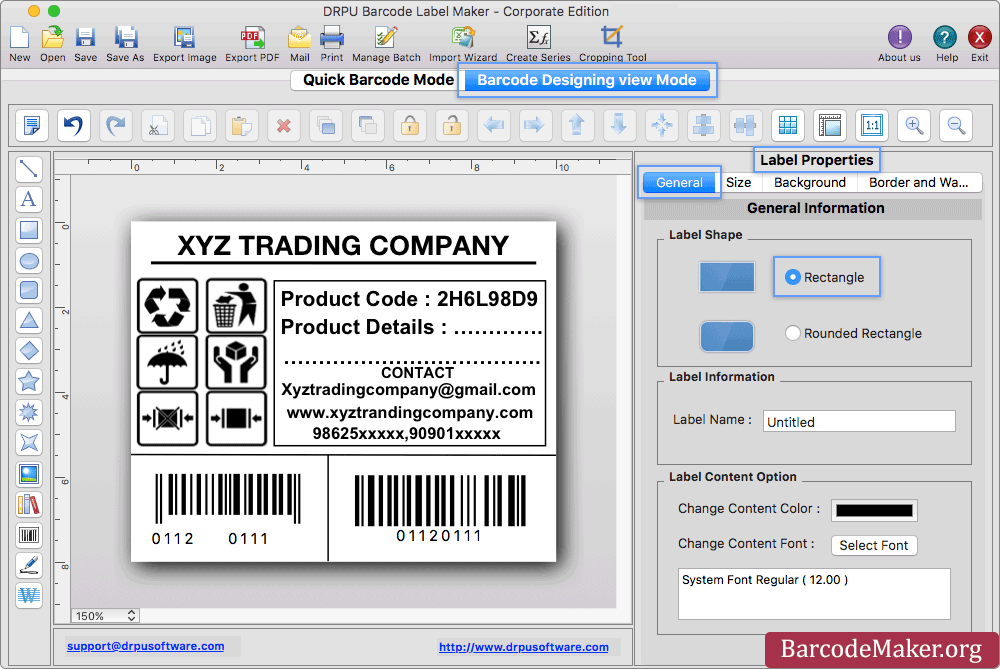 Design barcode label using various designing tools such as text, rectangle, line, rounded rectangle, content name, content color, watermark etc.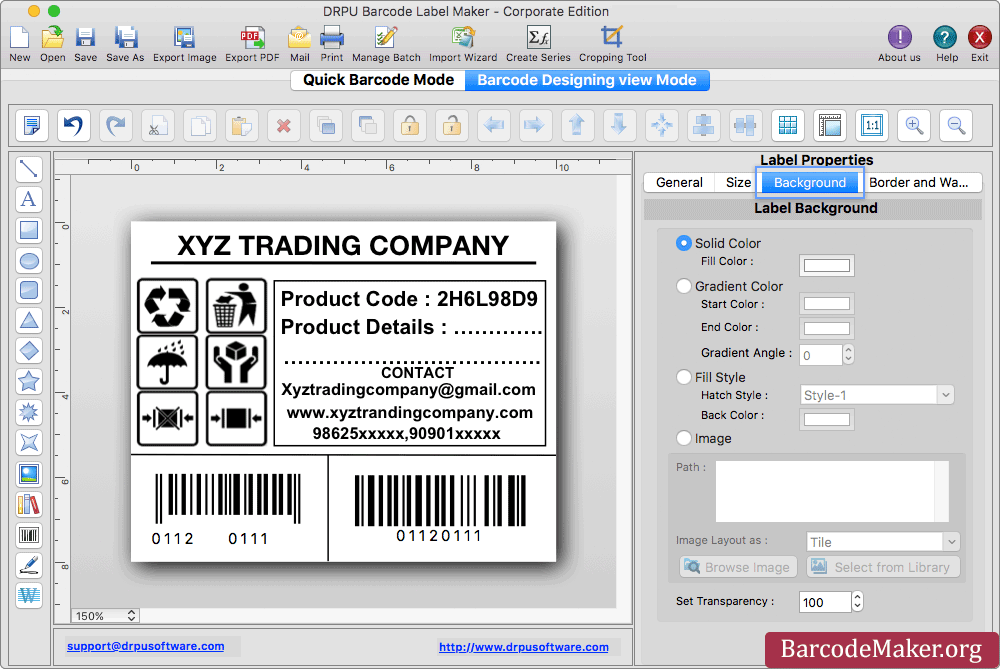 Program has feature to set background of barcode label by solid color, gradient color, fill style, select image saved on your MAC, or select from library.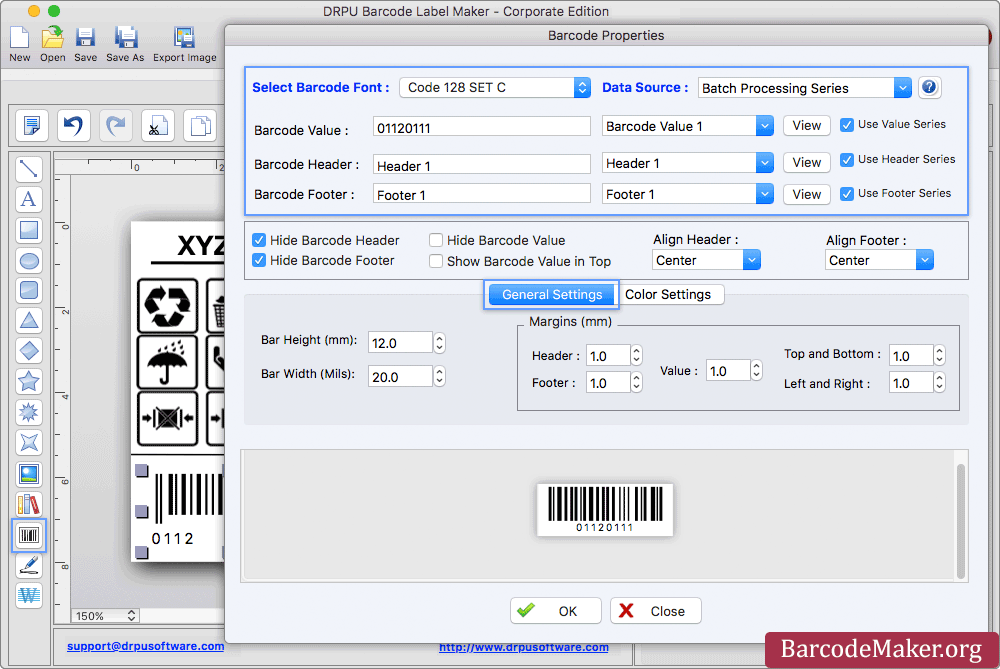 Click barcode icon and double click on it to fill various barcode properties such as barcode font, barcode value, barcode header, barcode footer and color settings.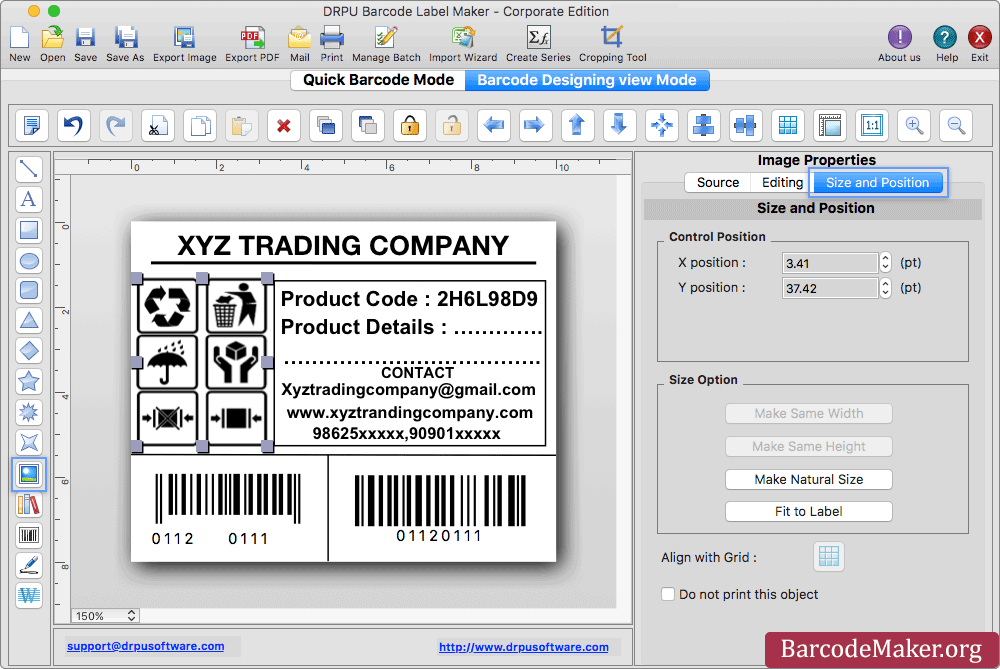 Set the size and position (X Position/ Y Position) of the image.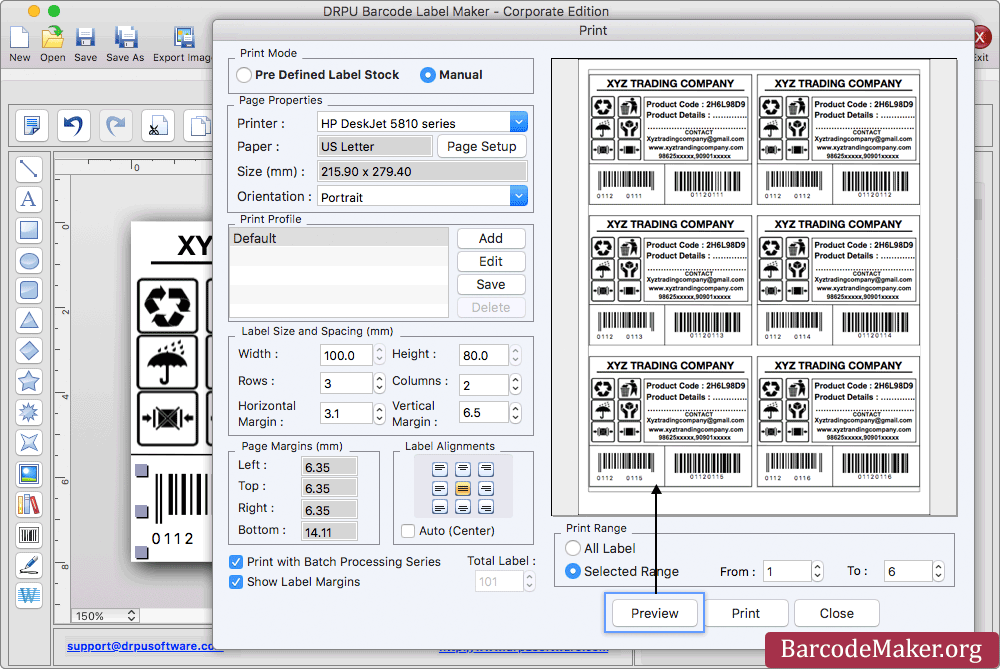 Set the page properties and page margin then click on Preview.