Business Card Maker Software Screenshots
Business card maker software enables users to quickly and effectively create exceptional business cards with simple-to-use templates, a vibrant color palette, fonts, and other digital design features. Professional business cards are designed using card maker software with cutting-edge image design tools that include photo functionality. Using the batch processing feature of business card designer software, you can create multiple professional business cards, visitor cards, and security cards. The design and printing of multiple business cards are made possible by software that adds text and barcode values, among other things. Program gives users the option of adding custom shapes to business cards and lets them customize their properties.
Using business card design software, follow these steps to create professional business card:
Step1: Choose one of the design options (Start with Templates, by using the Wizard, or With Blank Format).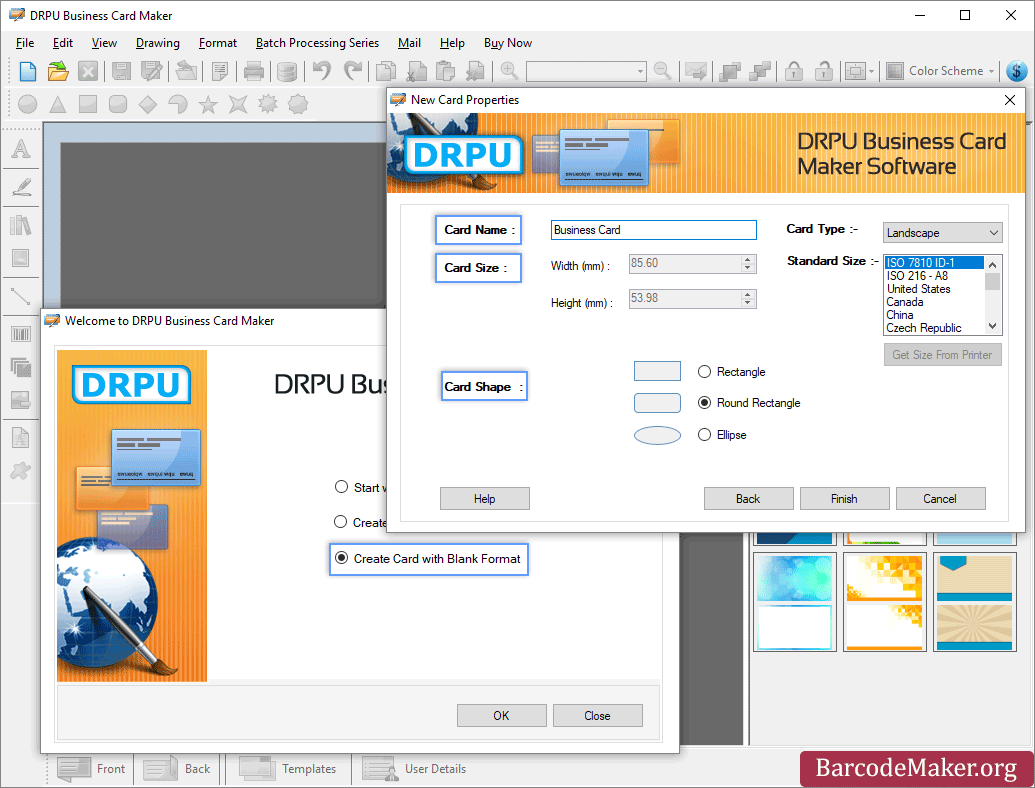 Select 'Create Card with Blank Format' option, then enter Card Name, Card Size and Card Shape.
Specify the card details and size according to width (mm) and height(mm).
As needed for your business, enter the card's name.
Specify the card types and standrad sizes (get size from printer).
Select a card shape like rectangle, rounded rectangle, or ellipse.
---
Step2: Using the Card properties option, the user can select card size, shape, and also fill in user details.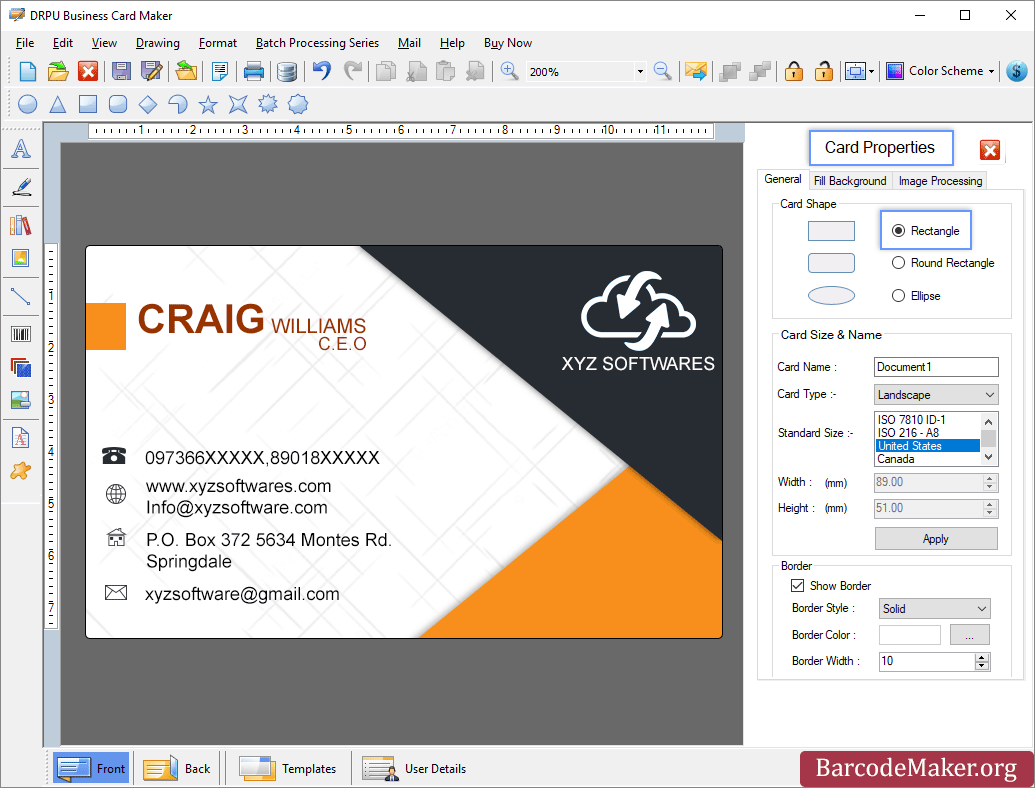 Set the front Card Properties like Card Shape, Card Size & Card Border.
Change the shape of the front card and back card
In Text Properties, set the General Settings, Color Settings and Other Settings of the card.
Enter the details on the card like name, company name, address, phone number, and so on using the user detail option.
Users can also add details from an Excel sheet and browse business icon and logo from their PC.
---
Step3: Print your designed business cards using advanced and flexible print settings.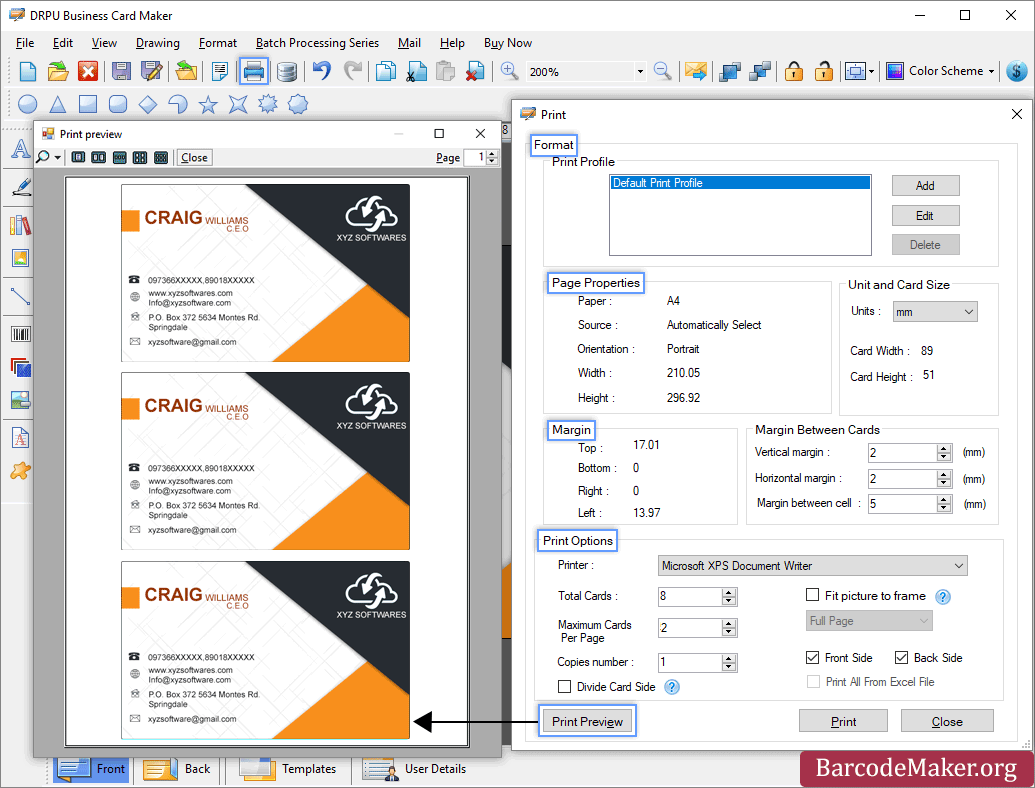 Set the Page Properties, Margin, Spacing Option to print the card.
User can customize the print format of a page using the Print option. Also adjust the Format, Page Properties, and Margin.
By setting Page properties print card with the appropriate spacing and margin.
To see a print preview of your custom business card, click the "Print Preview" button.
After previewing the card, click on the print button to print the designed business card.