Business Card Maker Software Screenshots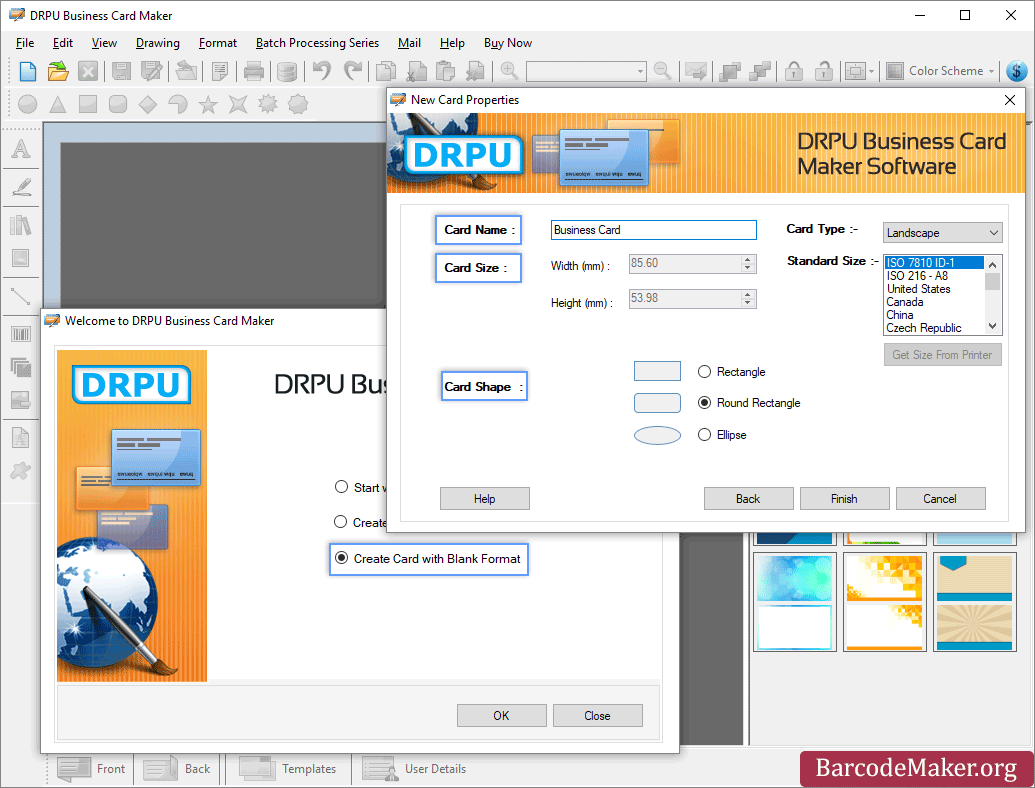 Select Create Card with Blank Format then enter Card Name, Card Size and Card Shape.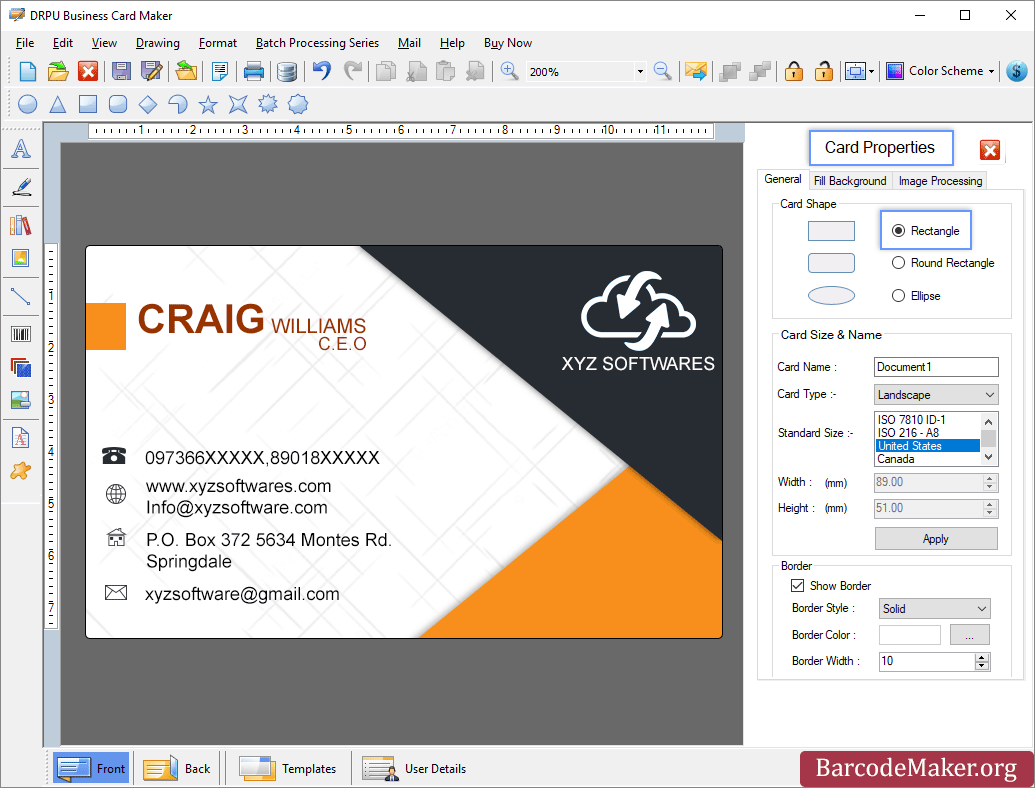 Set the front Card Properties (Card Shape, Card Size & Name, Border).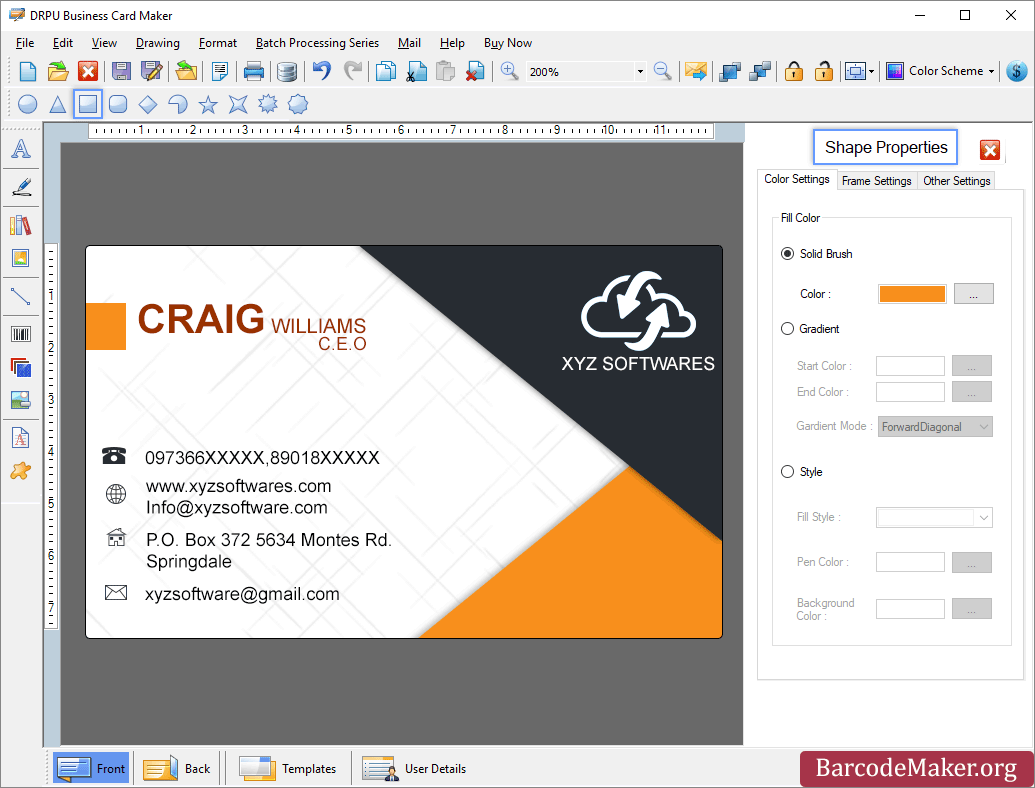 Change the shape of the front card as shown in fig.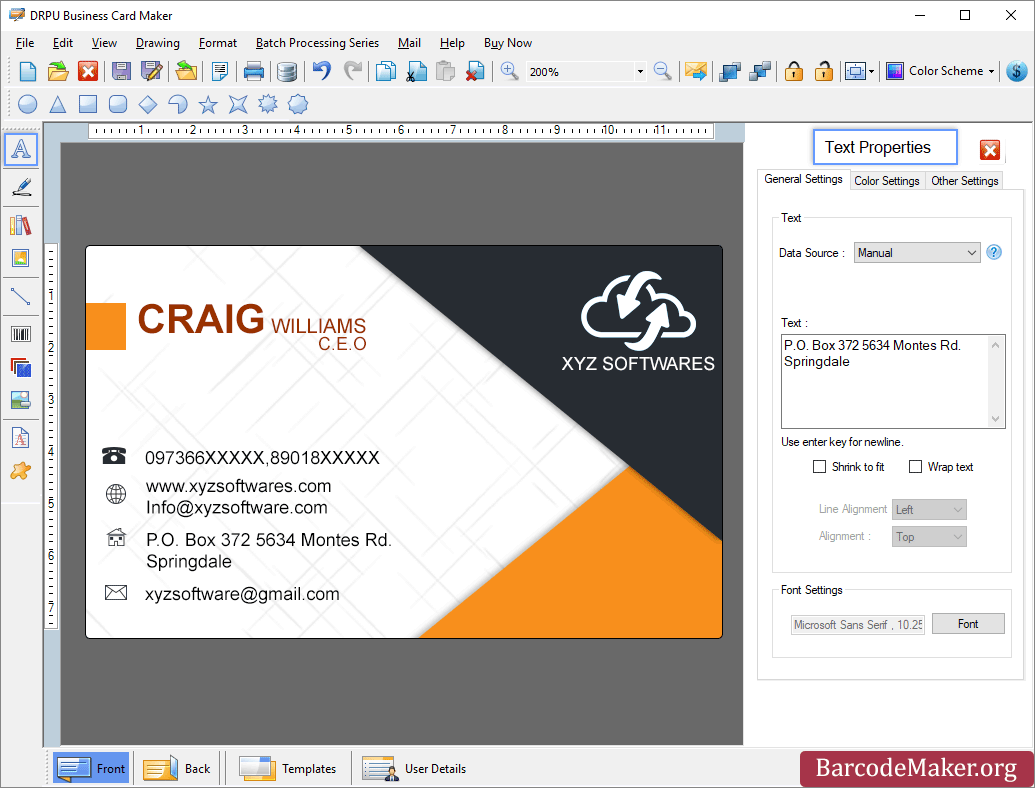 In Text Properties, set the General Settings, Color Settings and Other Settings of the card.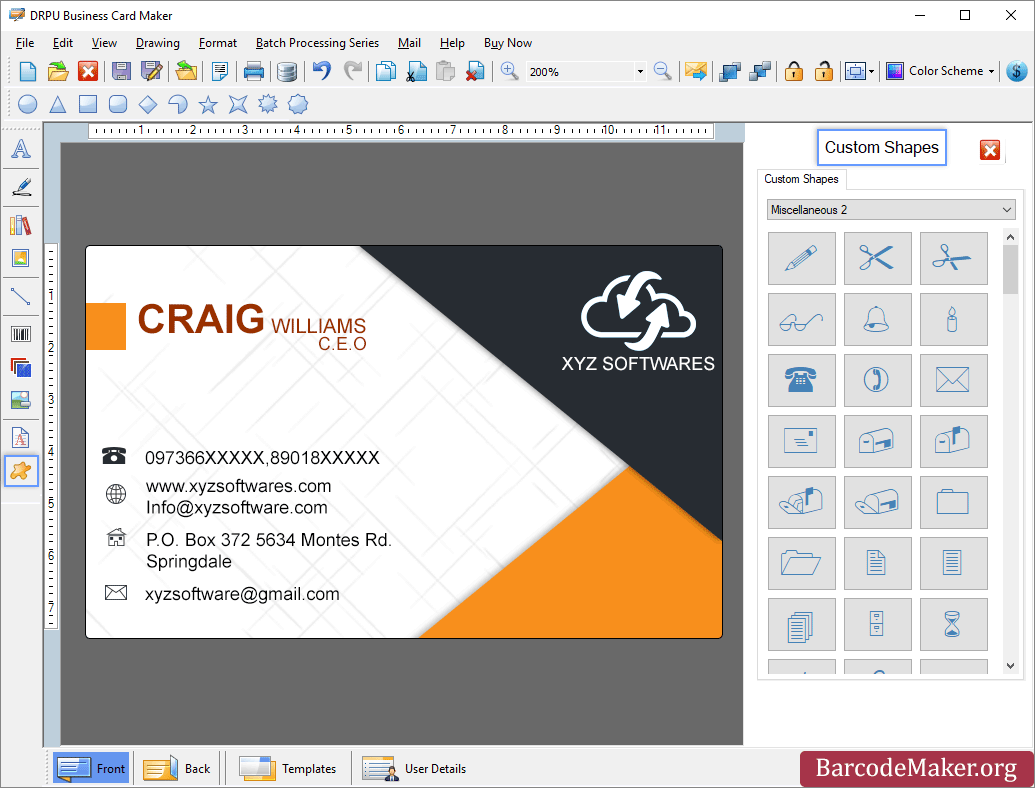 Business card creator program provides option to add Custom Shapes on the card and allows user to set properties as per your need.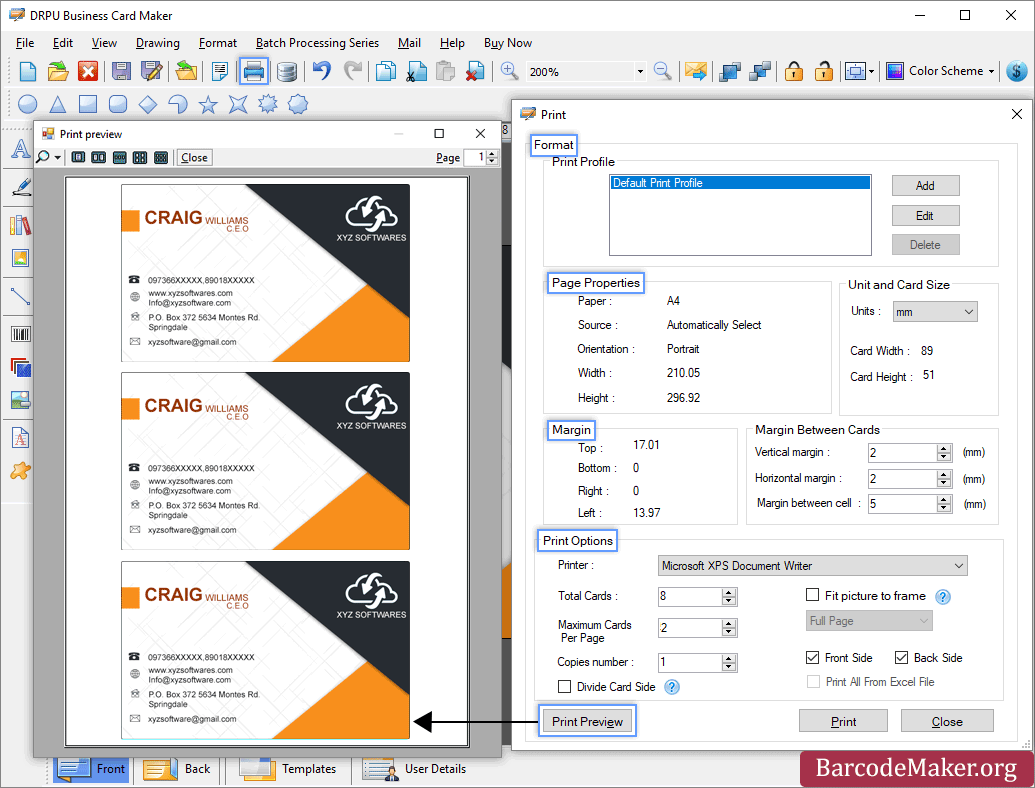 Set the Page Properties, Margin, Print Option to print the card.