Barcode Maker Software - Standard Screenshots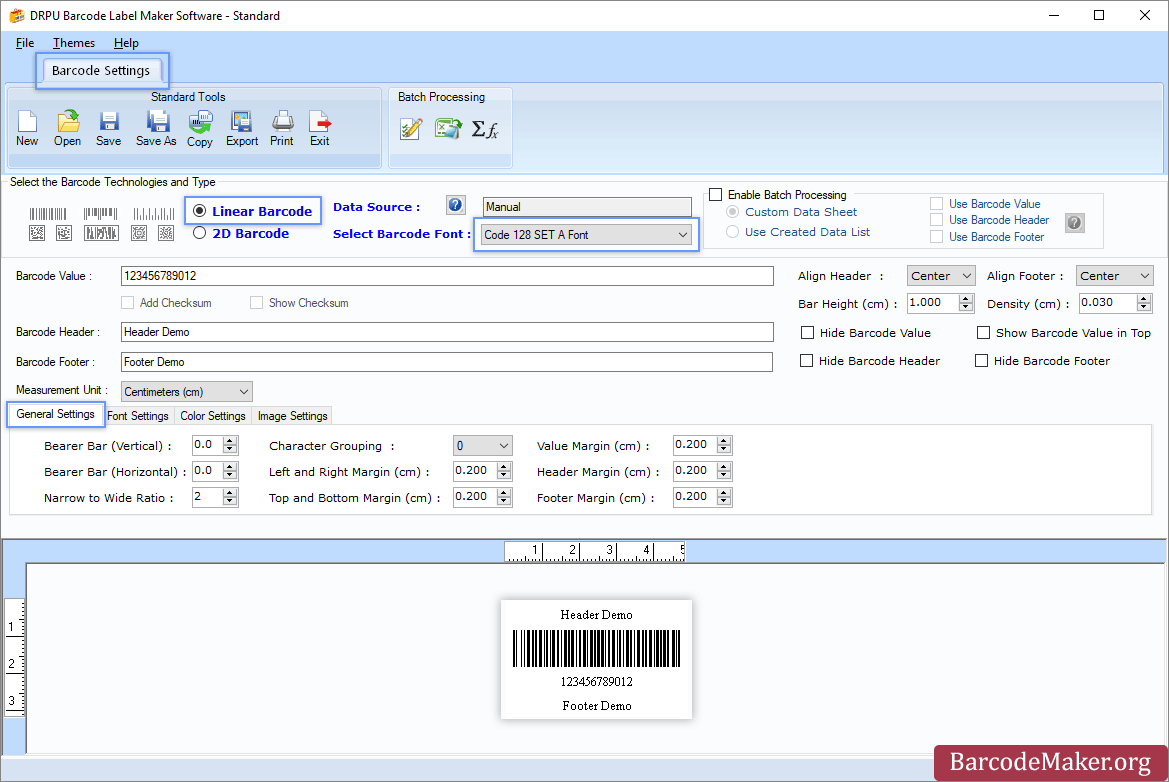 Select Linear Barcode and Barcode Font then enter the Barcode Value, Barcode Footer and Barcode Header in General Settings.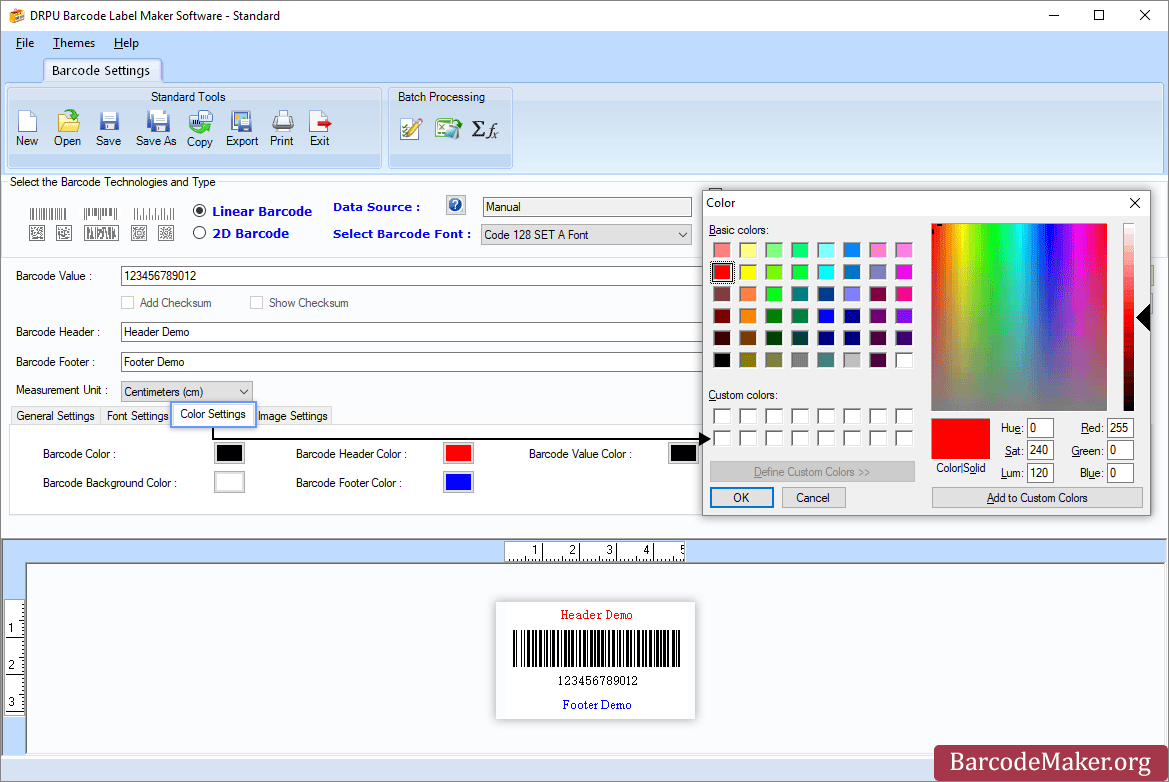 Set the color of your Barcode in the Color Settings.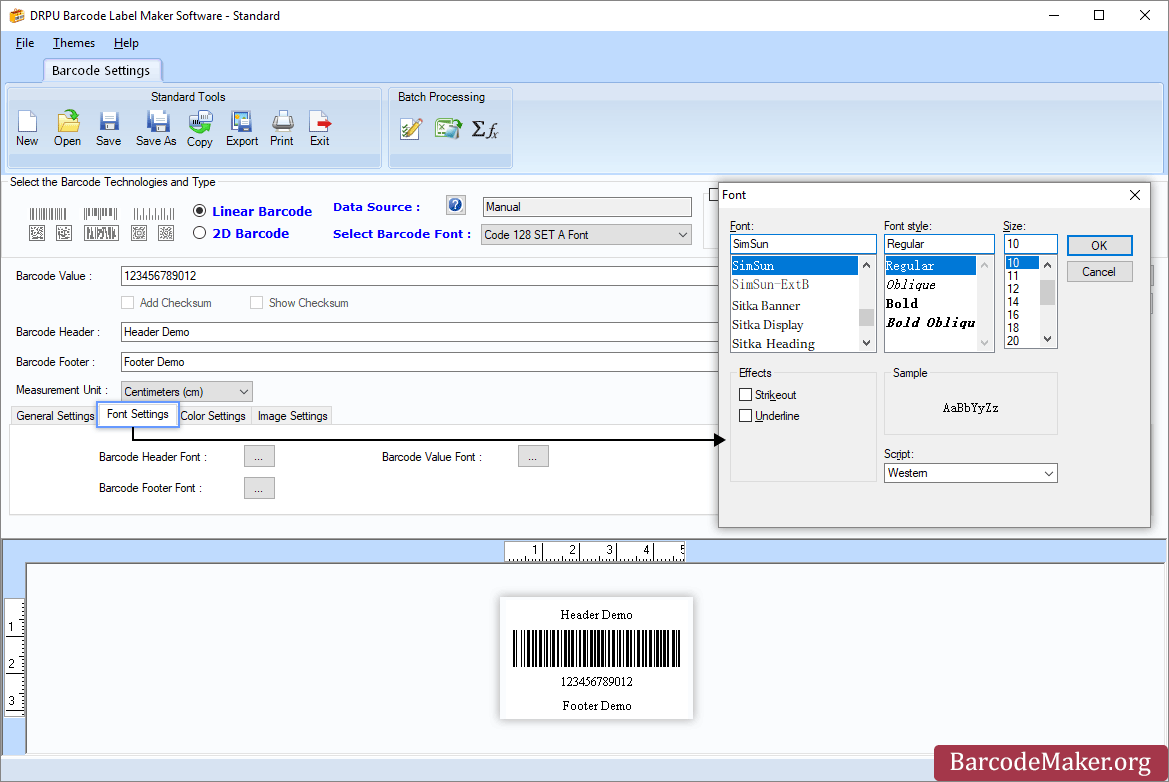 In Font Settings, change the font size, font style and font family of the text.
In Generate List, select the Sequential Series then enter the necessary details to create the series.