Barcode Maker Software for Publishers Screenshots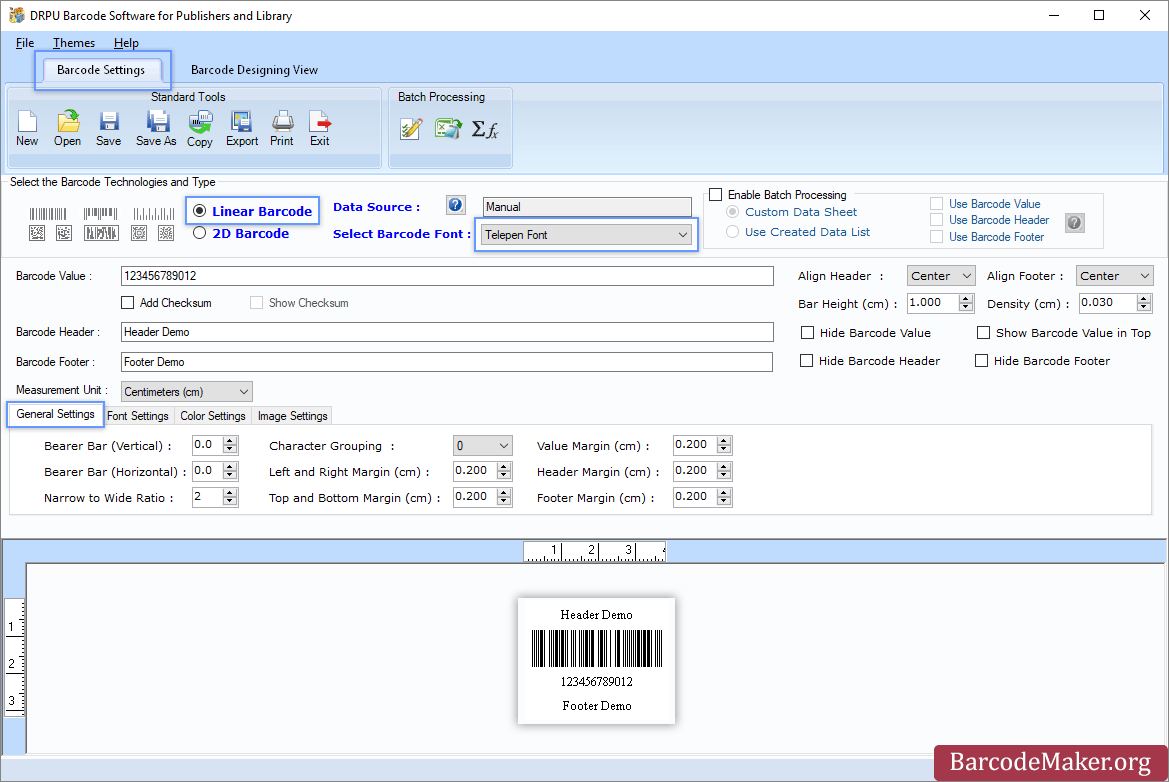 In Barcode Settings, Set Barcode Header and Footer Value along with General Settings.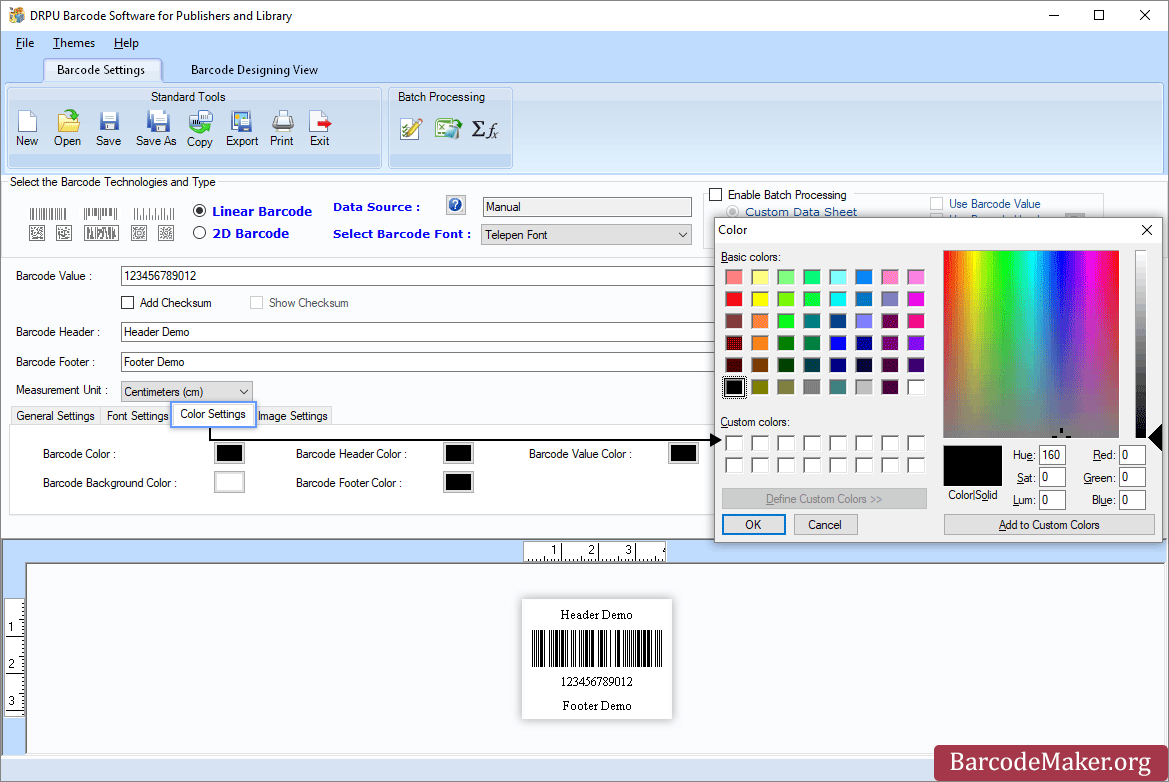 Set the Color Settings according to your requirements.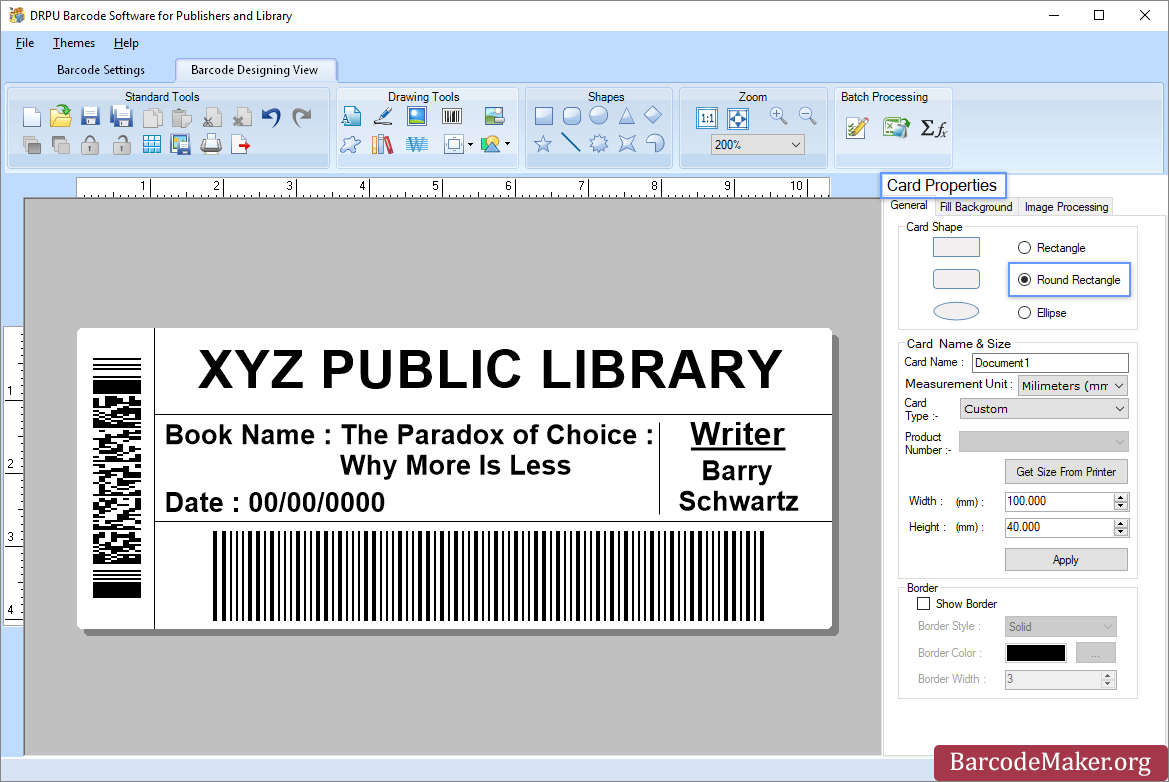 Set the Card Name & Size, Card Shape, Border in the Card Properties section.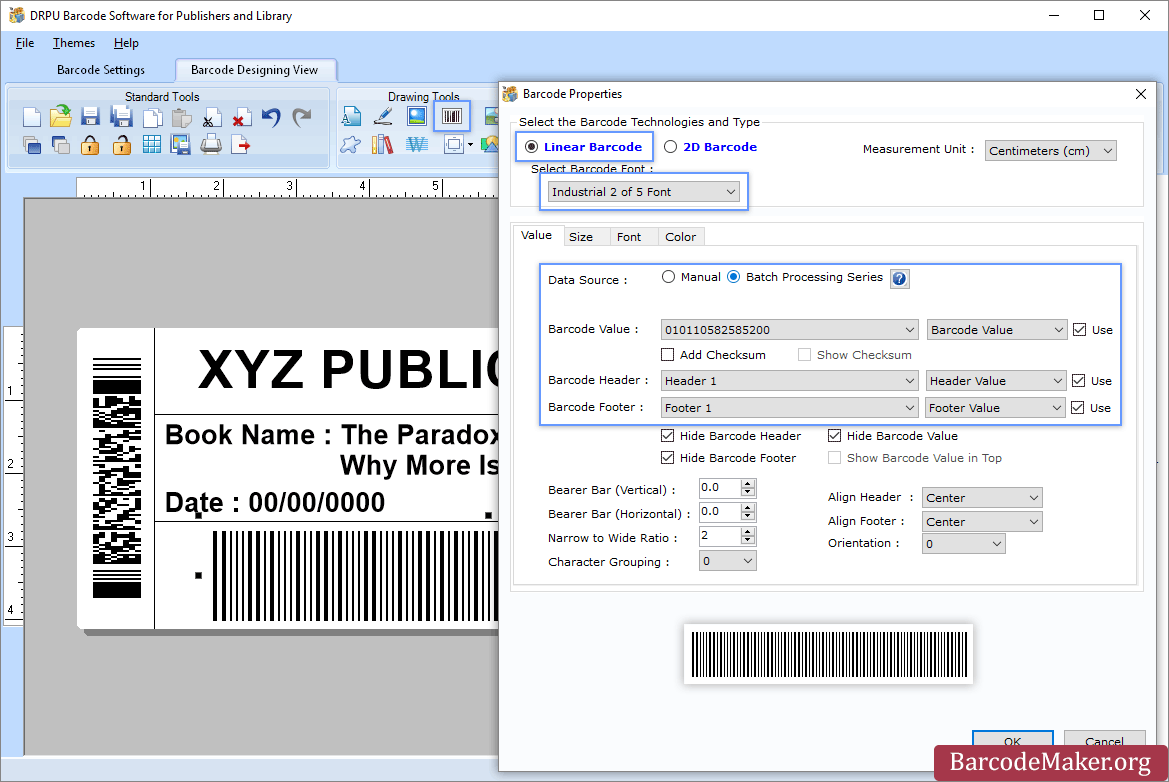 Select Linear Barcode and Barcode Font then enter the Barcode Value, Barcode Header and Barcode Footer.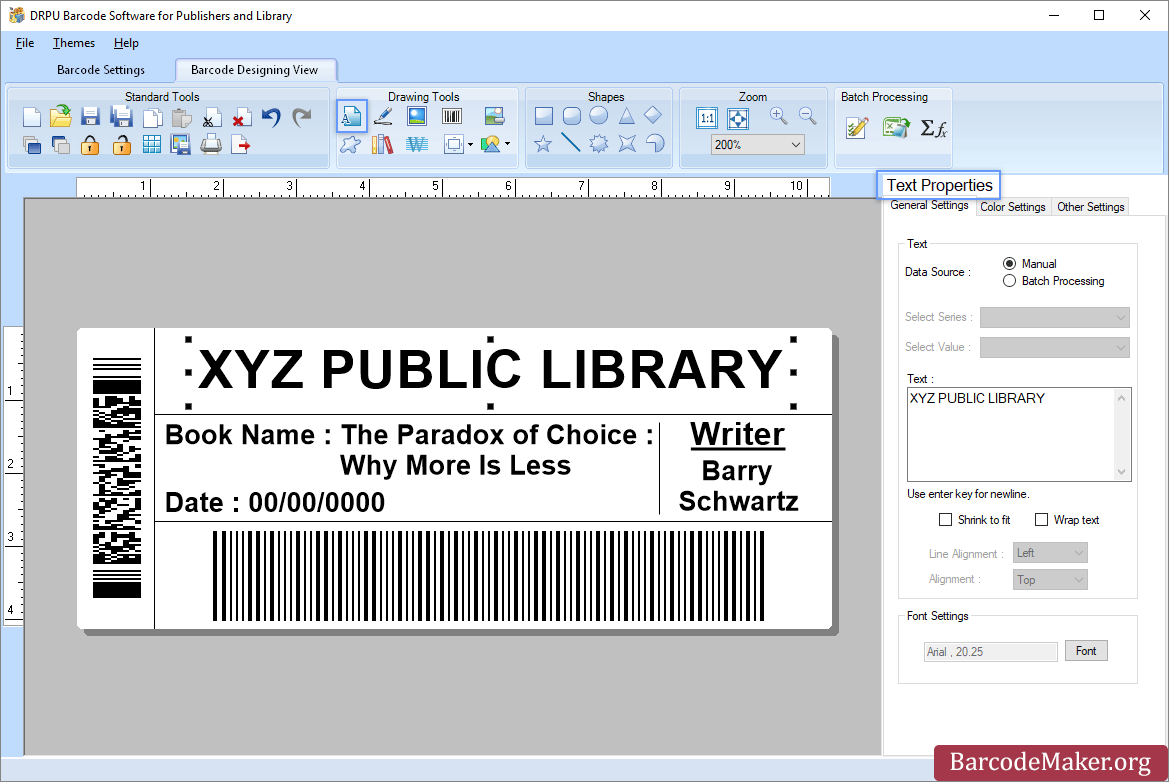 In Text Properties, select Manual then enter the text and set the font settings.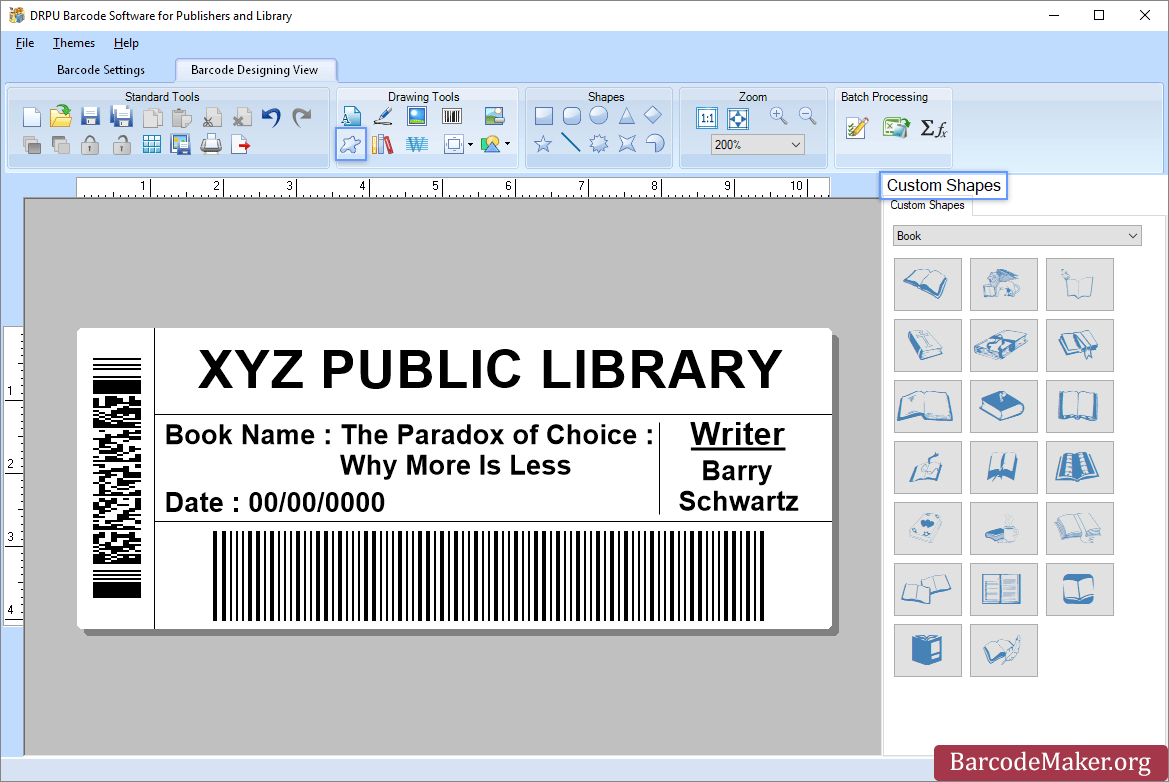 In Barcode Designing View, select the Custom Shapes for your card as shown in fig.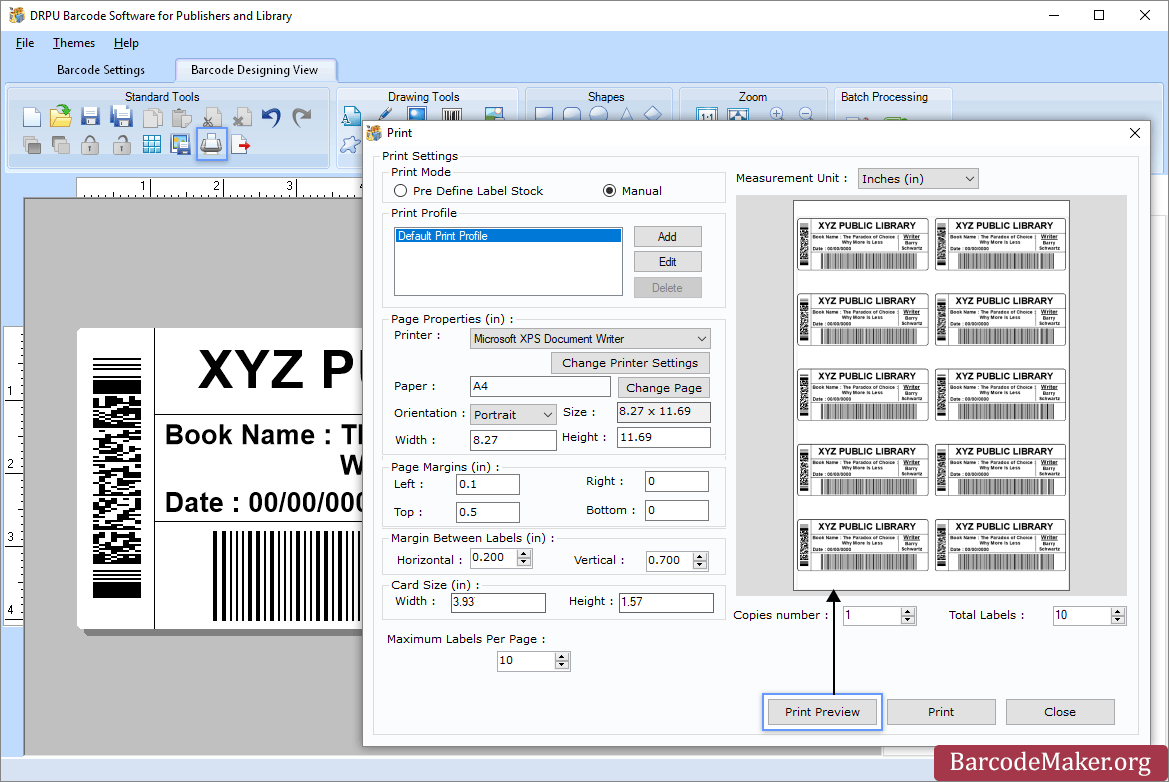 Set number of rows and columns with top and left margin before printing.