Barcode Maker Software for Post Office Screenshots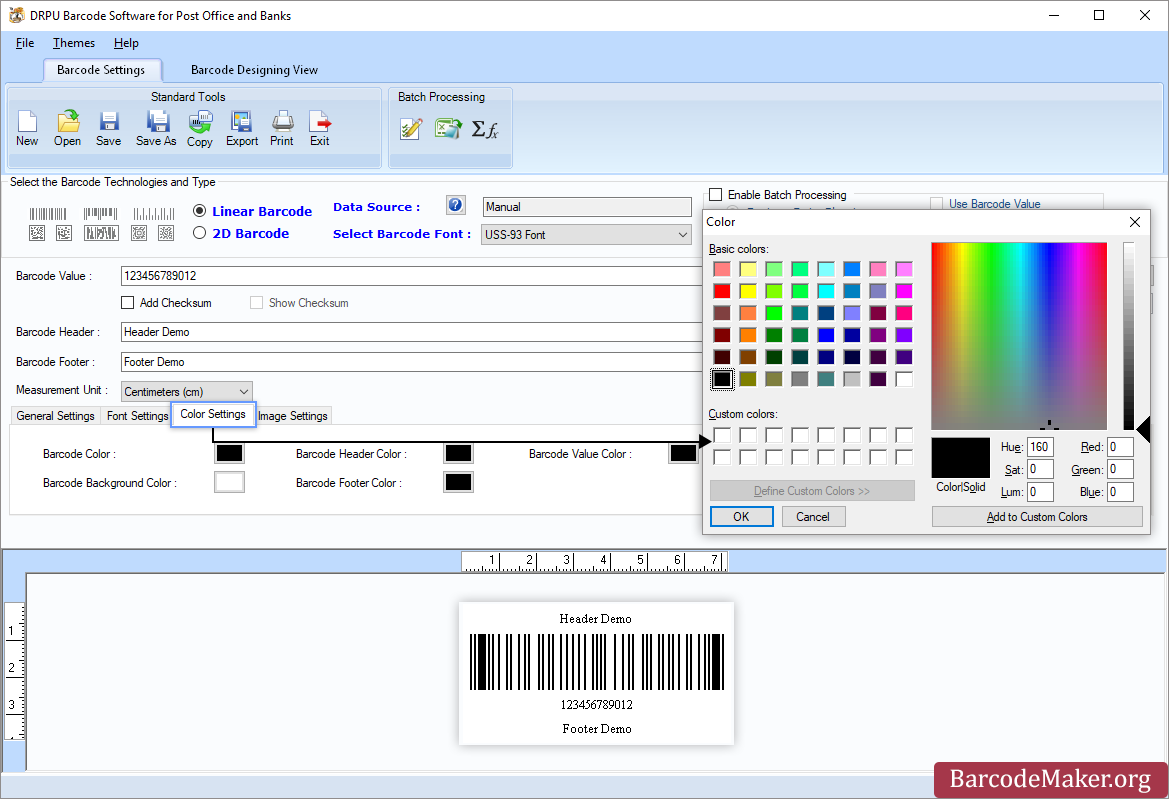 Select barcode technology and set Barcode Value, Barcode Header and Footer. In Color setting, choose Barcode color, Header and Footer color as per your need.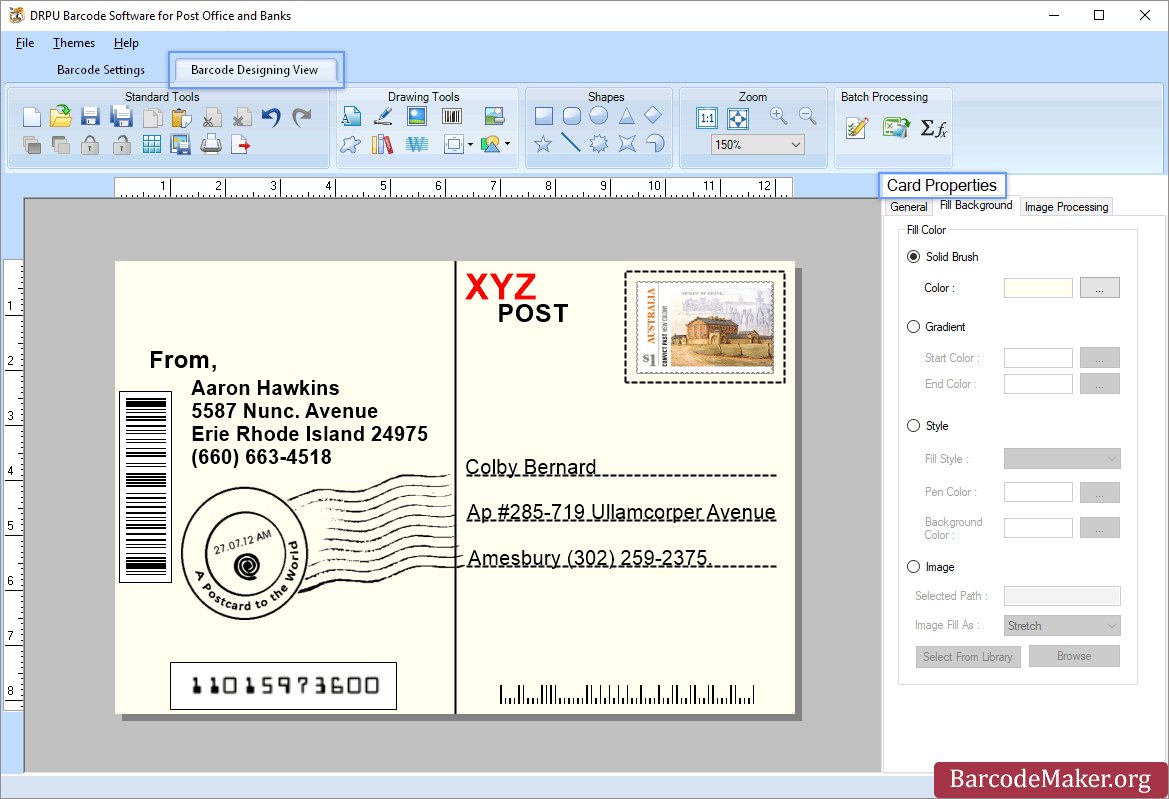 In Card Properties, change the General, Fill Background and Image Processing settings.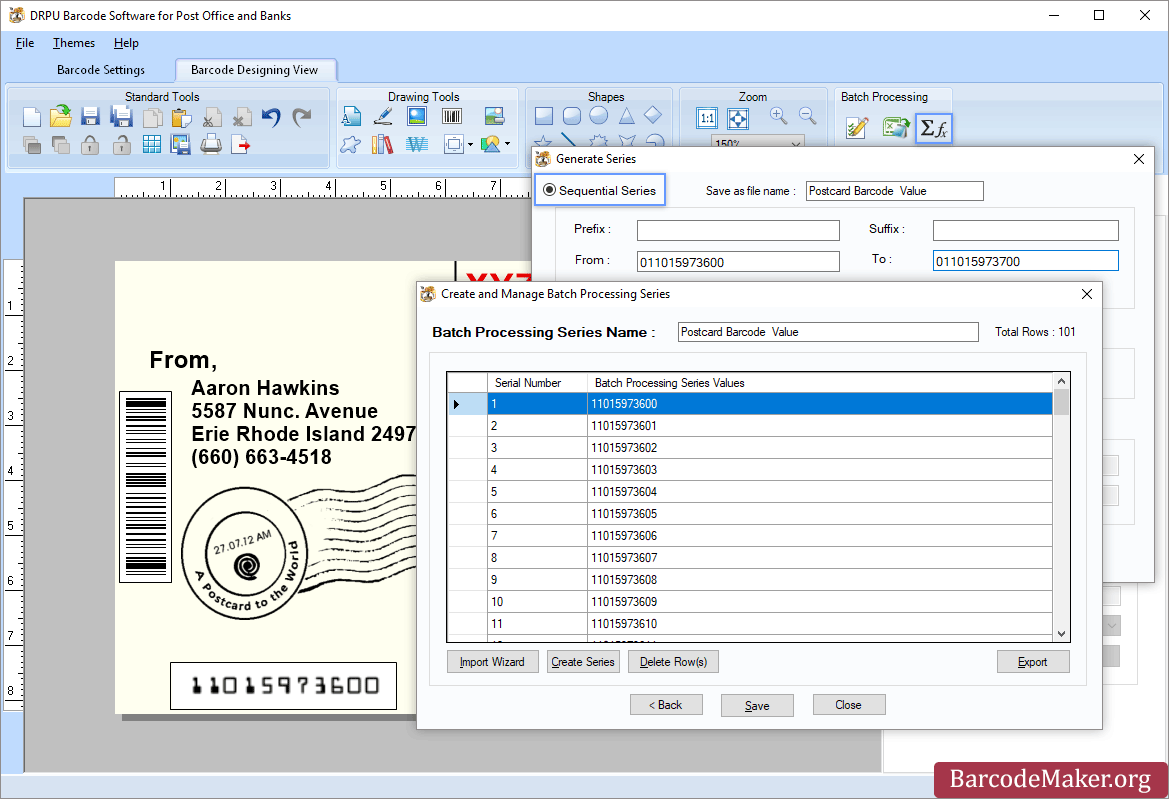 Select Sequential Series then enter the values and create the series.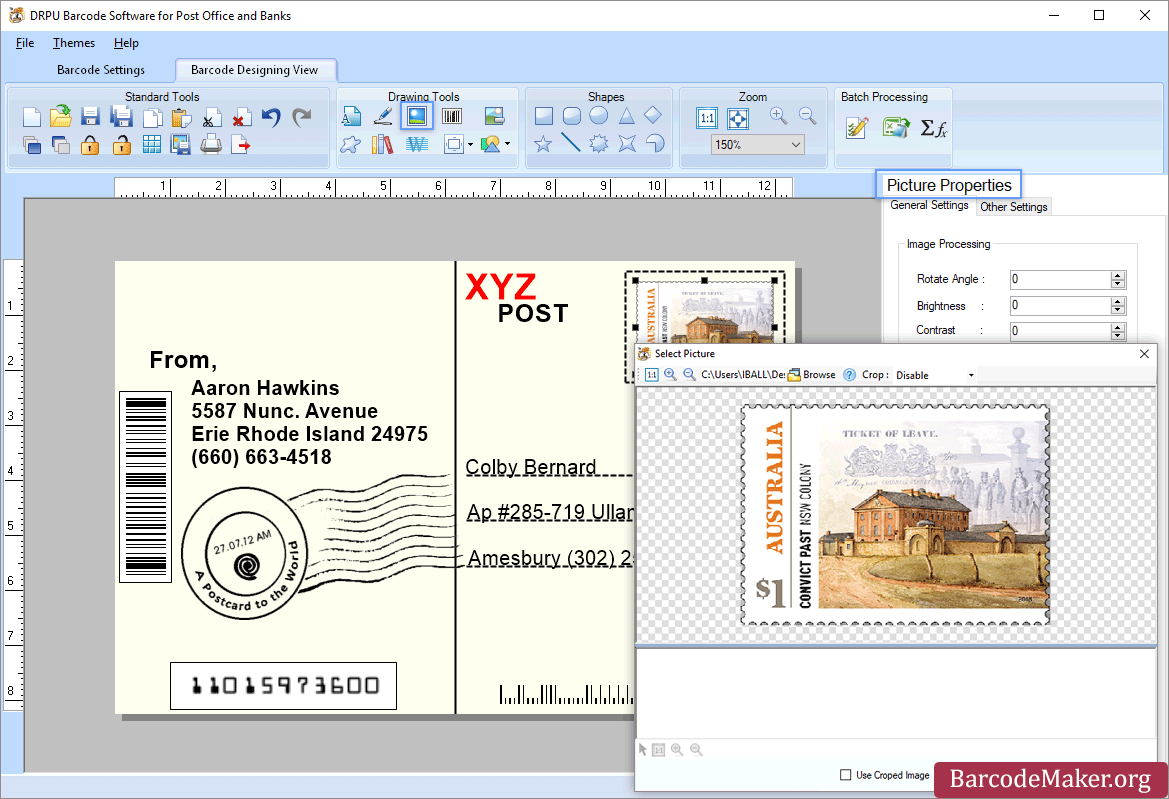 In Picture Properties, click General Settings then select picture to add on barcode.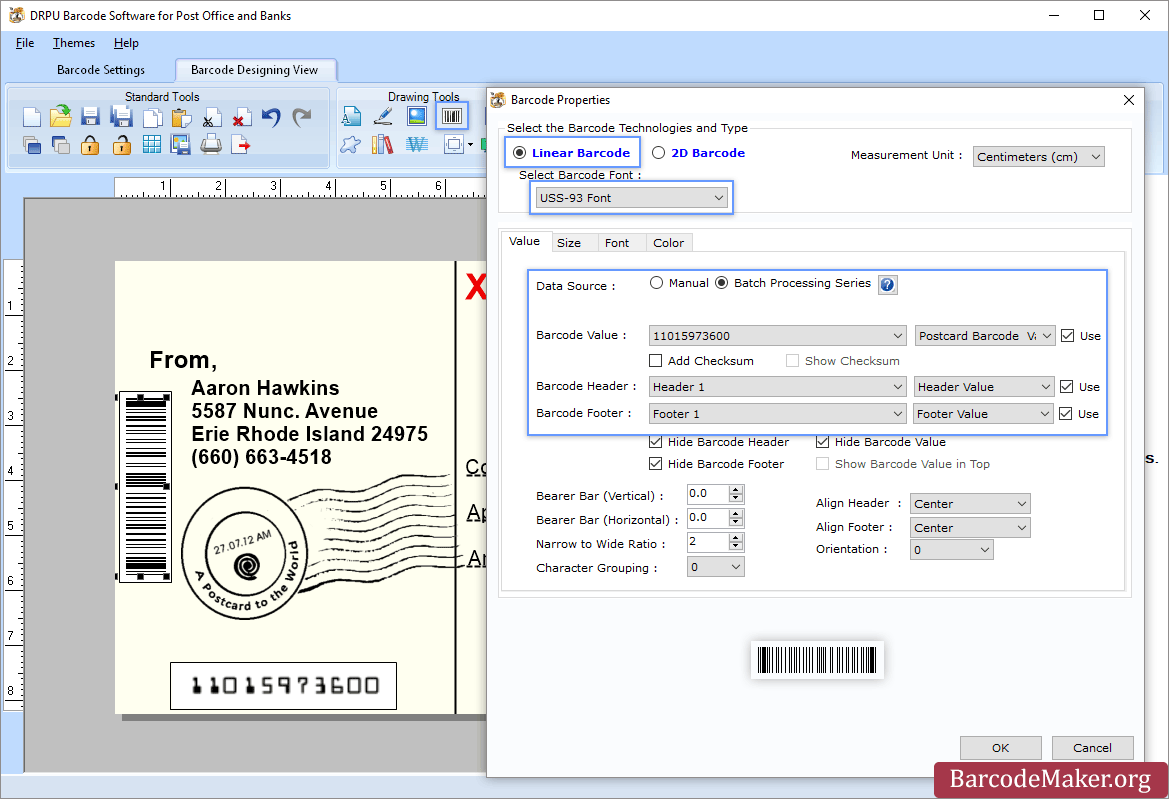 Select Barcode Technologies and Barcode Font then enter the Barcode Value, Barocde Header and Barcode Footer.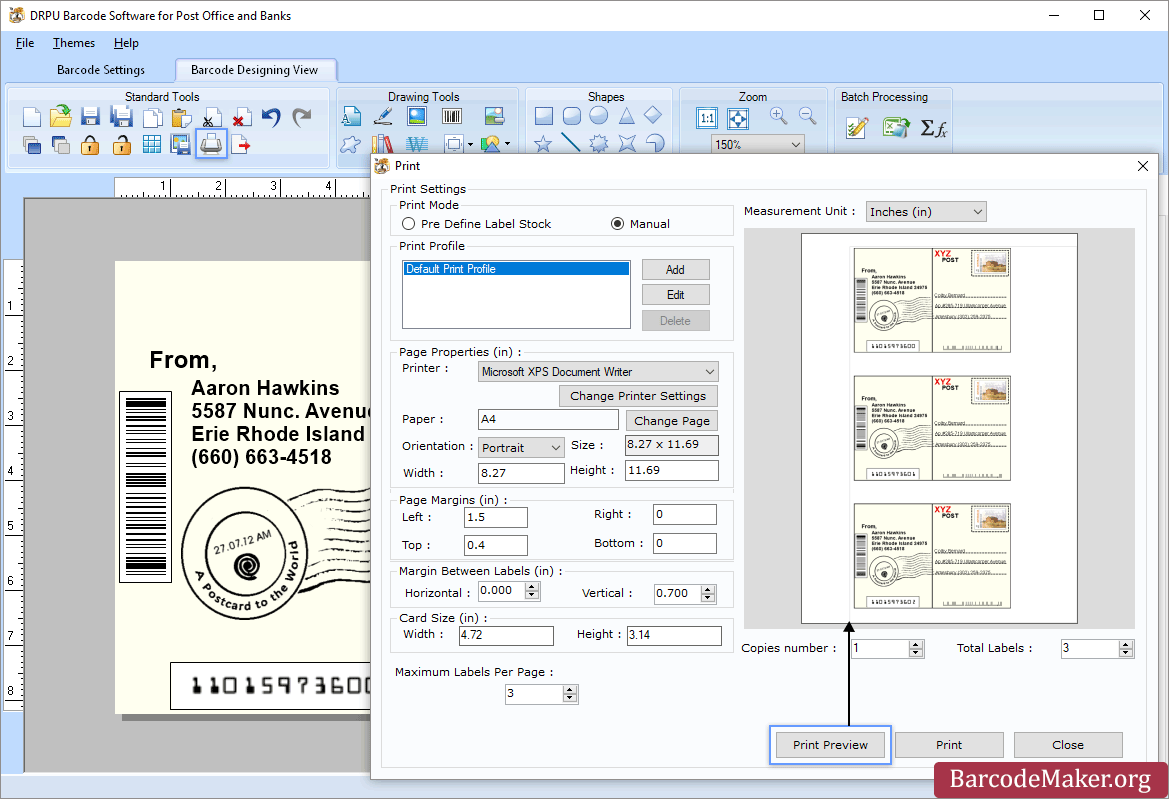 Select number of rows and columns to print multiple barcode.