Barcode Maker Software for Mac Screenshots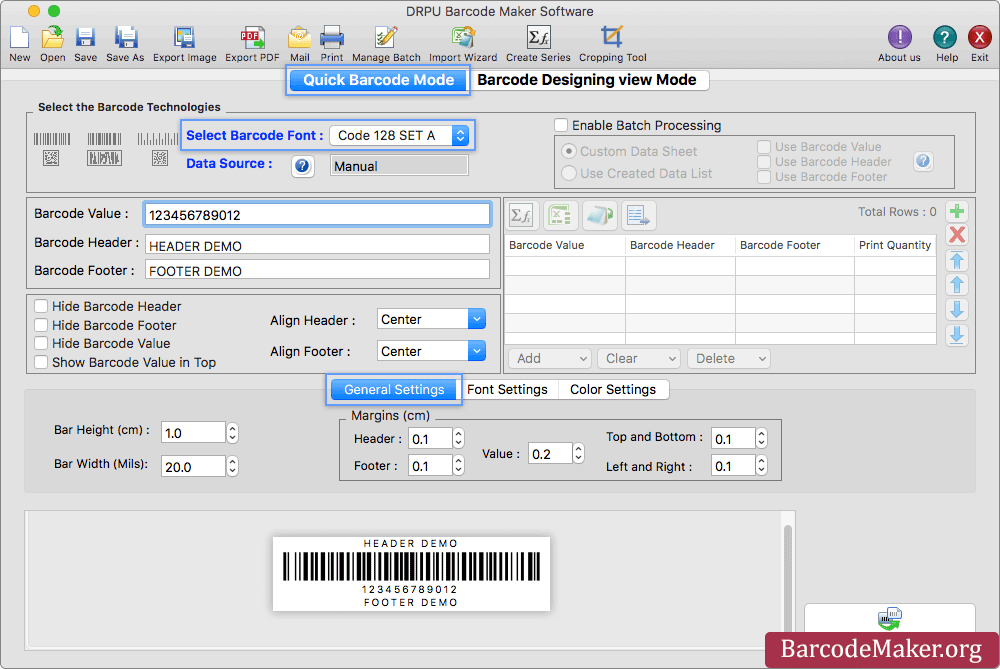 To create barcode tag, fill Barcode Value, Barcode Header and Footer along with margin and alignment settings.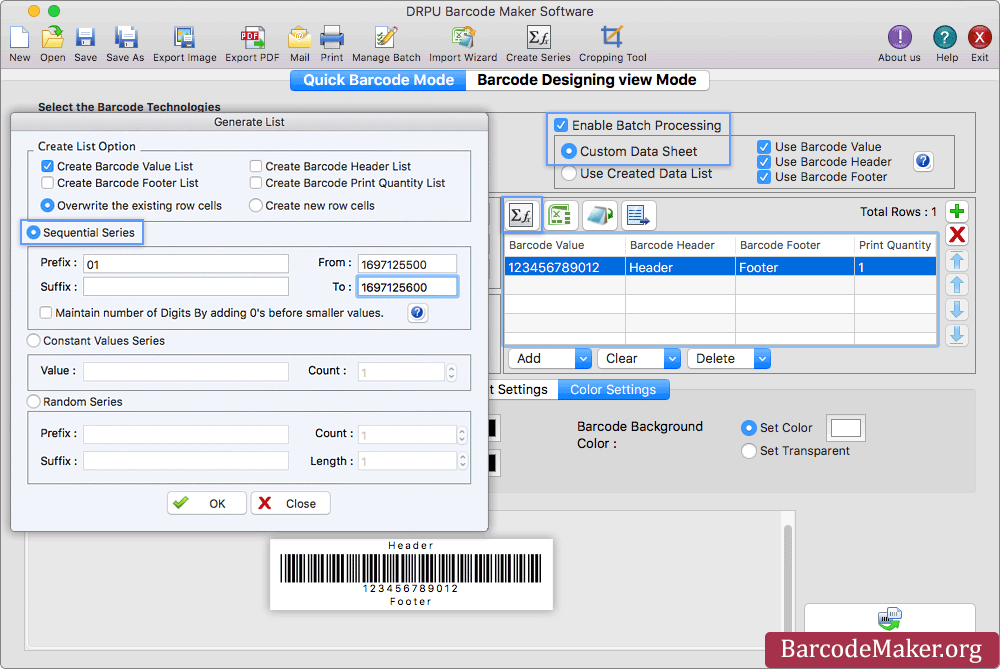 Select "Enable Batch Processing" then click custom data sheet and create the sequential series.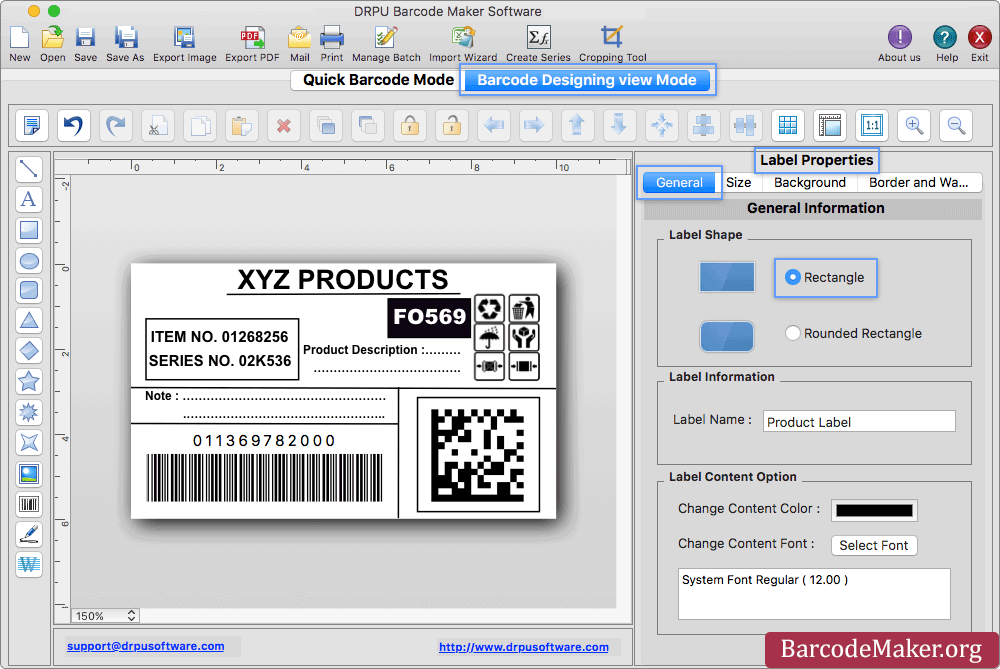 In Barcode Designing View Mode, change the Label Properties as per need as shown in fig.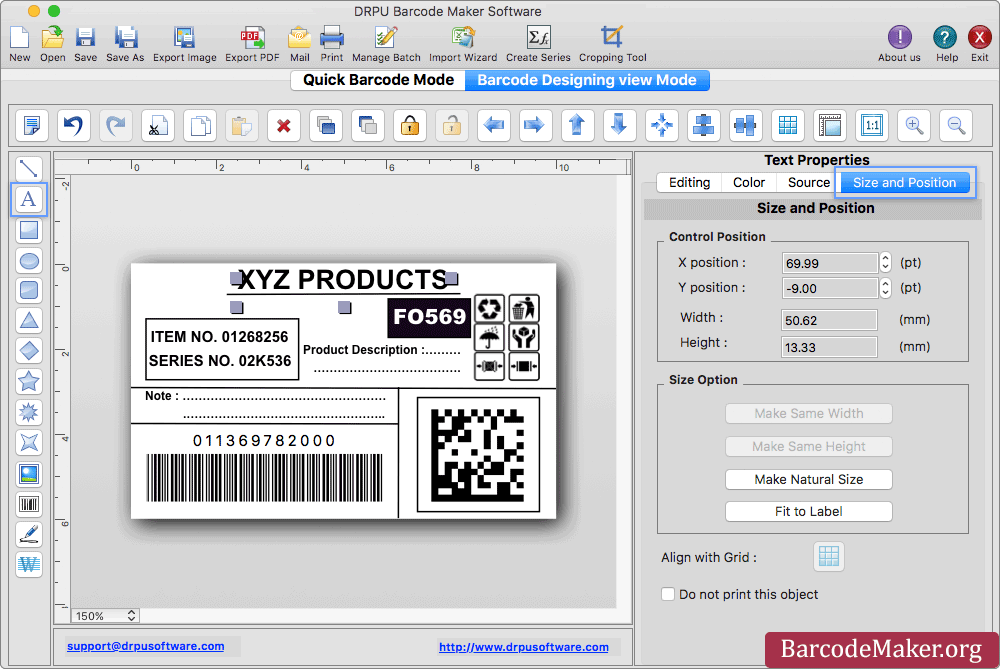 Set the Text Properties like color of text, width and height of text.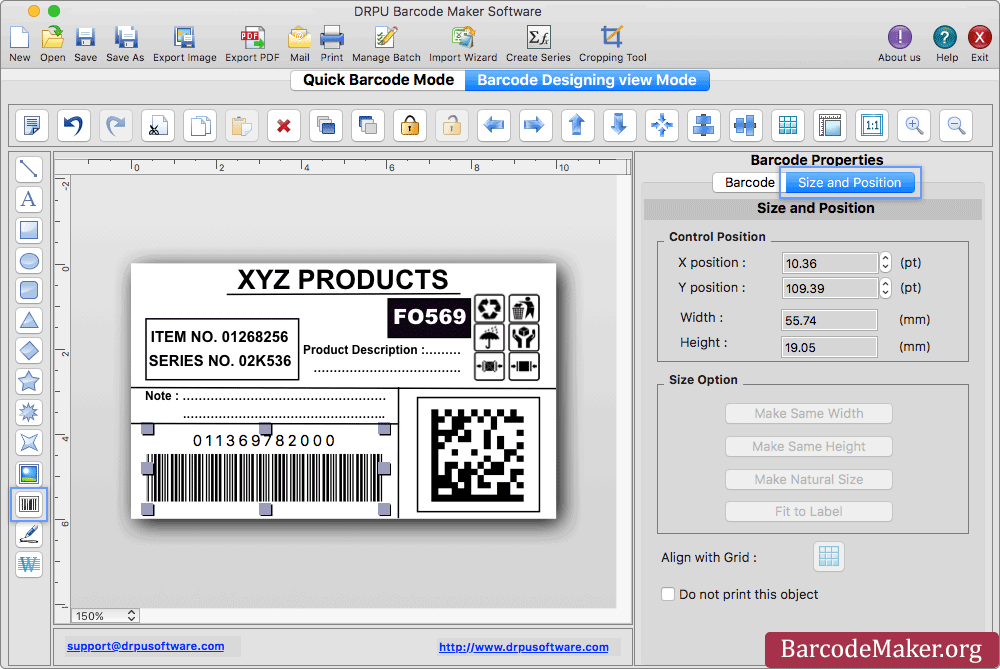 In Barcode Designing view mode, change the Barcode Properties (X position, Y position, Height, Width)
Fill various print properties and click on Print button for printing barcode labels. To see the print preview of barcode labels, click on Preview button.