Barcode Maker Software for Mac Screenshots
Business Barcodes—Mac Standard Edition is designed to create ready-to-print barcode labels on Apple Mac OS PCs. Using the barcode label maker program, the user can easily create scannable and readable barcode labels, stickers, or asset tags. The main linear and 2D barcode typefaces supported by Mac OS X corporate barcode software include Codabar, EAN-13, Code 39, Industrial 2 of 5, PostNet, Planet, UPCA, QR Code, PDF417, and DataMatrix. Business barcode software can print bulk barcode labels simultaneously and can generate multiple barcode labels at once. Barcode labels are utilized to promote low-cost product rearrangement and instantly acquire accurate item information.
To create bulk barcodes with Mac Barcode Standard Software, follow these steps:
Step1:Select the linear barcode as displayed in the following Mac barcode generator software screen to generate linear barcodes using Extended Code 39 Font: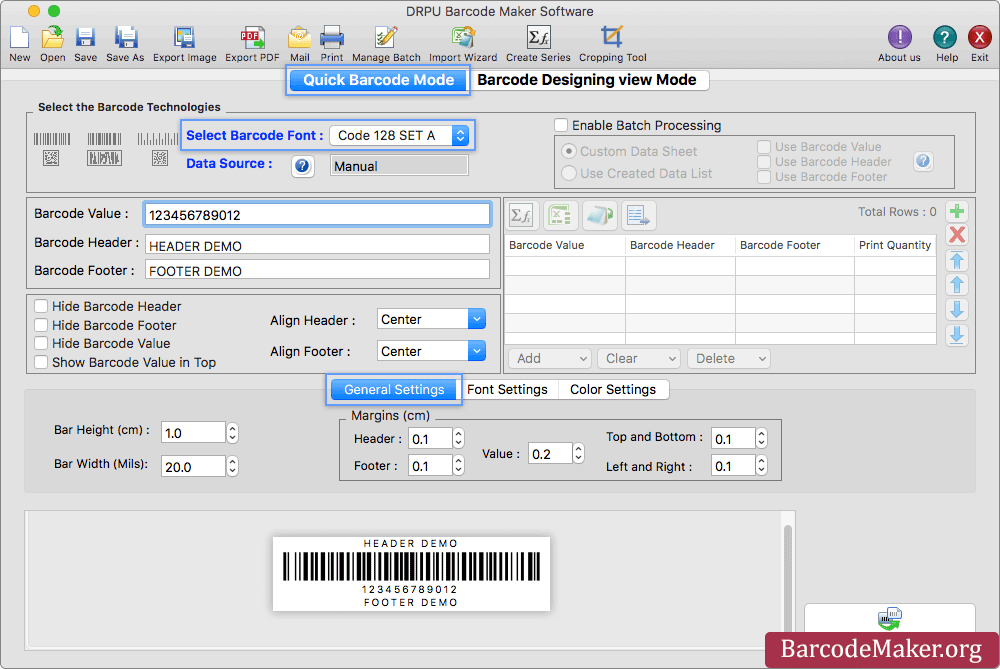 To create barcode tag, fill Barcode Value, Barcode Header and Footer along with margin and alignment settings.
Select "Enable Batch Processing" then click custom data sheet and create the sequential series.
Barcode value: When creating barcode, select "Add Checksum" and "Show Checksum" options as needed. Details for the barcode header or footer can be entered in the corresponding fields, Barcode Header and Footer.
You can select "Left, Center, or Right" as the alignment for the barcode's header or footer in the Header and Footer Align fields.
Font options are available to choose the barcode value, header, and footer font in the barcode label maker software's Font Settings.
---
Step2: To create a barcode label and modify label properties, select Barcode designing view mode.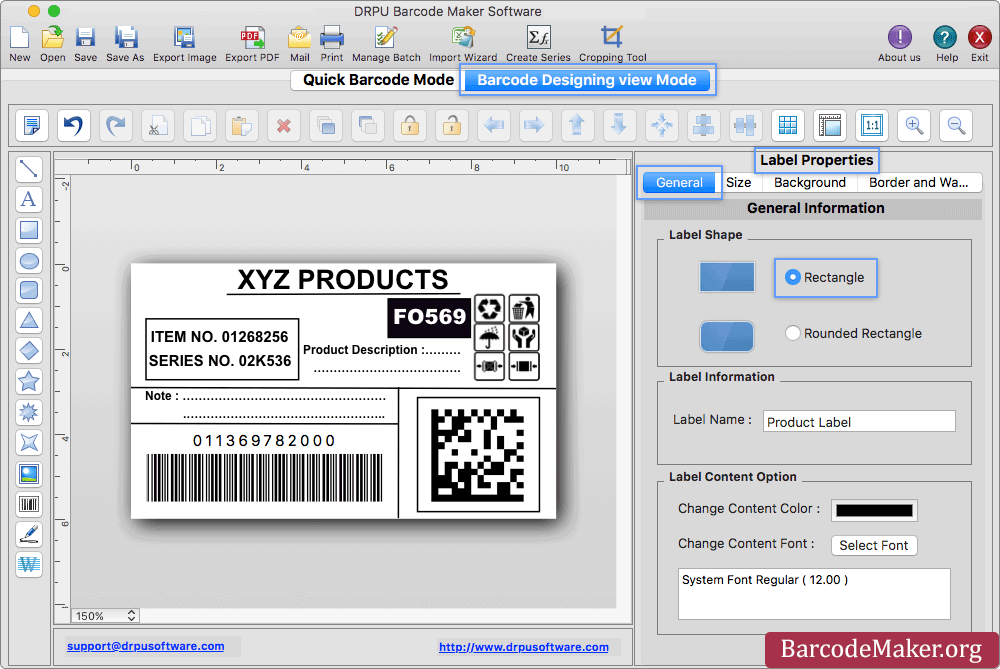 In Barcode Designing View Mode, change the Label Properties as per need as shown in fig.
Set the Text Properties like color of text, width and height of text.
In Barcode Designing view mode, change the Barcode Properties (X position, Y position, Height, Width)
Utilizing a variety of drawing tools, such as lines, text, rectangles, barcodes, photos, etc., create a barcode label that meets your needs.
The programme offers the ability to fill the barcode label's background with a solid colour, a gradient colour, a fill style, a browsed image, or an image from a library.
Choose the image route from one of two possibilities: choose the library or Using the Fill Background option, browse an image from your computer.
---
Step3: Fill various print properties and click on Print button for printing barcode labels.
Choose the printing option (manual or Pre-Defined Label Stock) and enter the necessary print settings.
Use Label with Label Product (like A-ONE) and Product Number if you choose the pre-defined label stock print mode (e.g. A-ONE 26501).
To see the print preview of designed labels, click on Preview button.
Click the Print button to print personalized barcode labels that have been designed.