Barcode Maker Software for Inventory Control Screenshots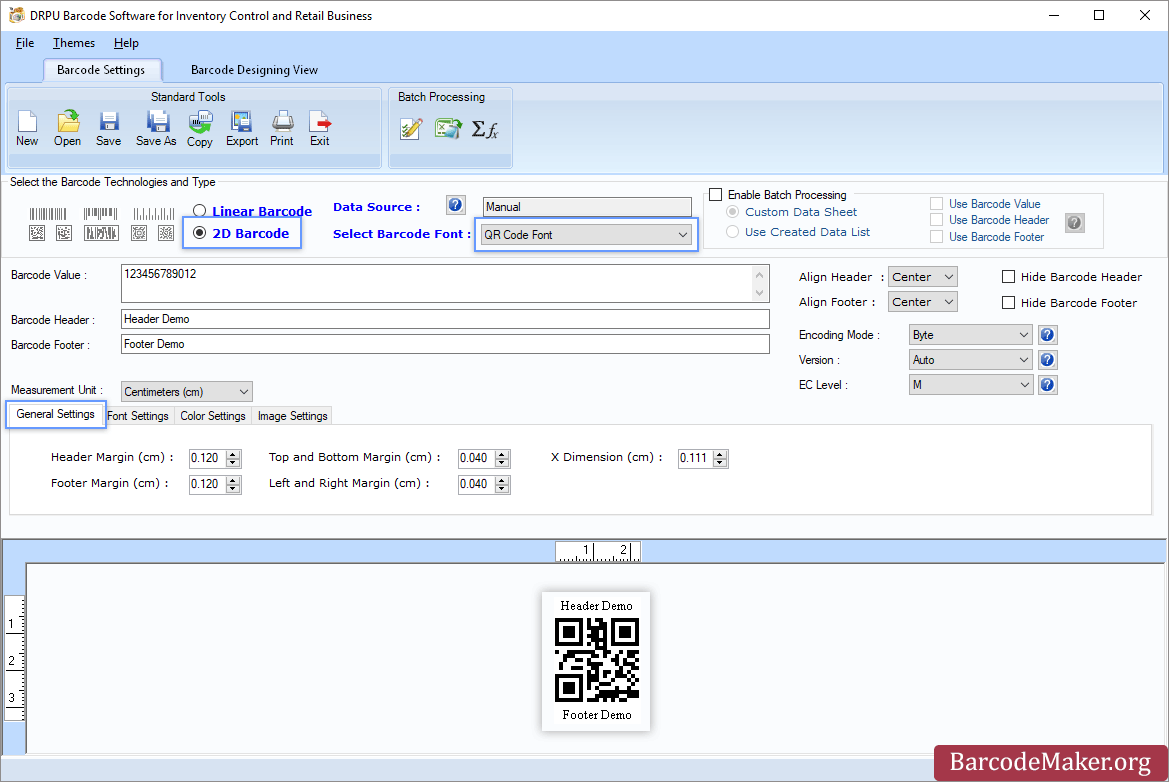 Select 2D Barcode and Barcode Font then add Barcode Value, Header and Footer.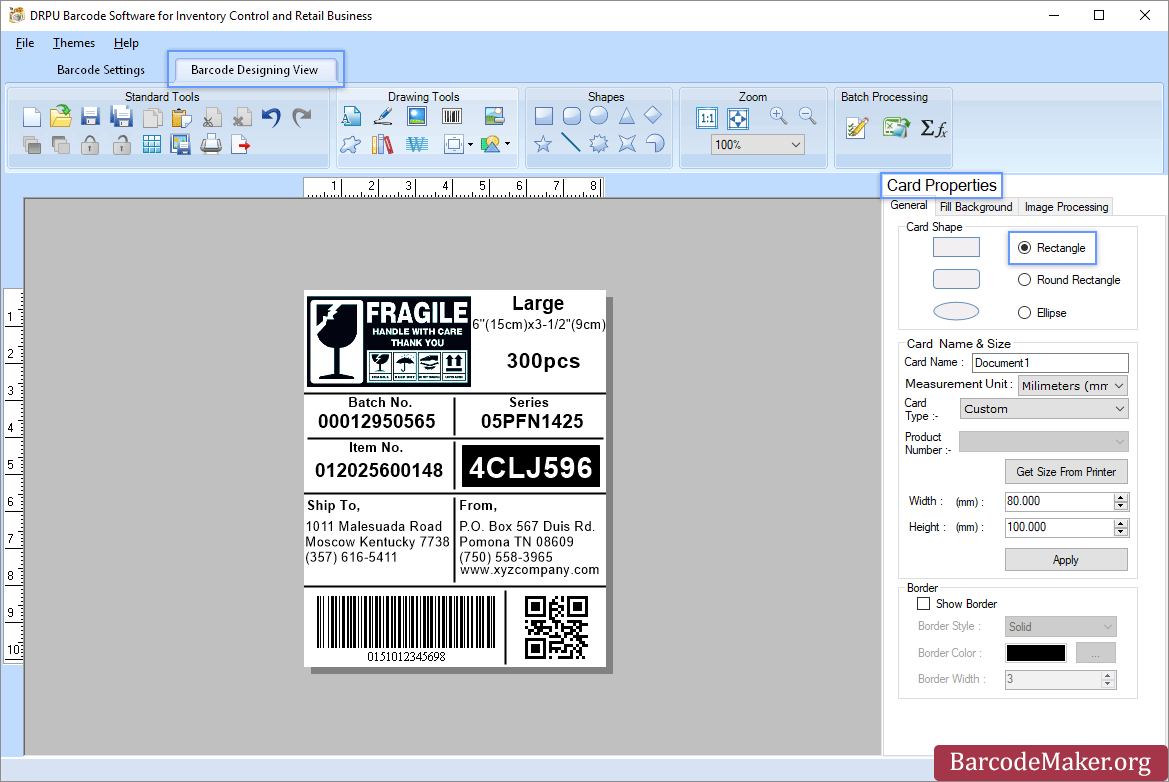 In Barcode Designing View, change the Card Properties (Card Shape, Card Name, Card Size).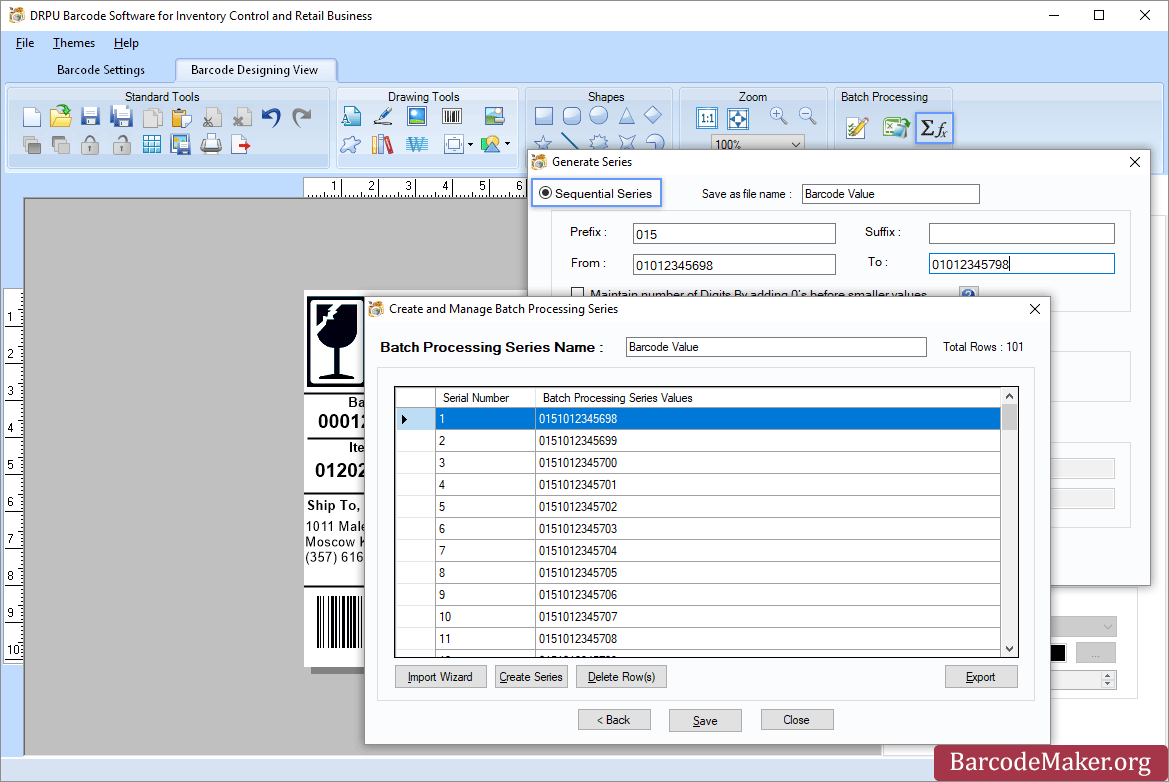 Generate list of barcode using sequential method.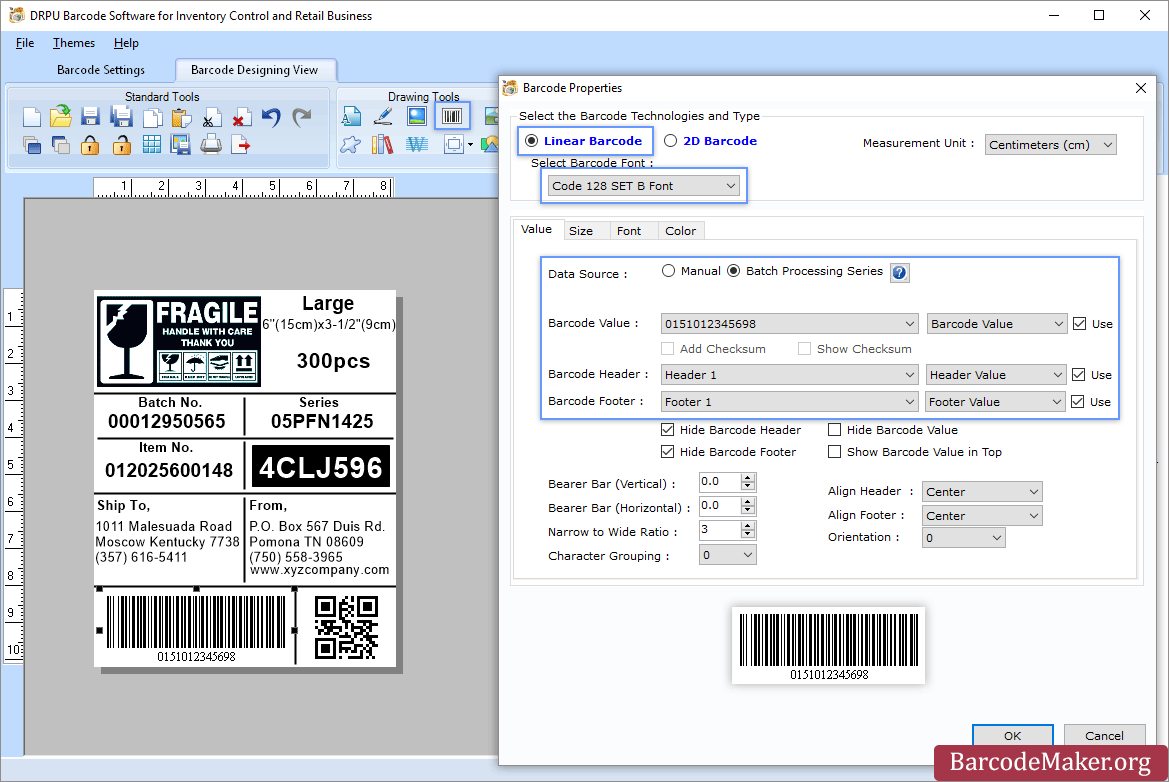 Select Linear Barcode and Barcode Font then enter the Barcode Value and Barcode Header, footer.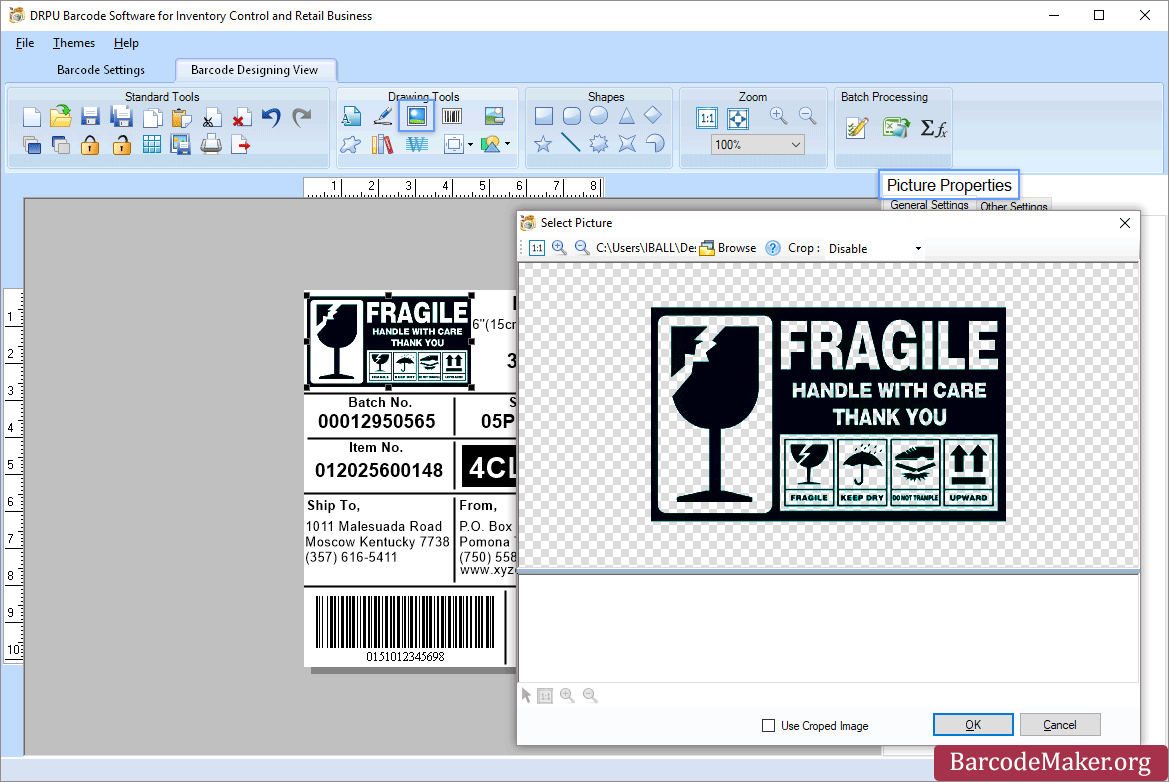 In Picture Properties, select the picture then click OK as shown in fig.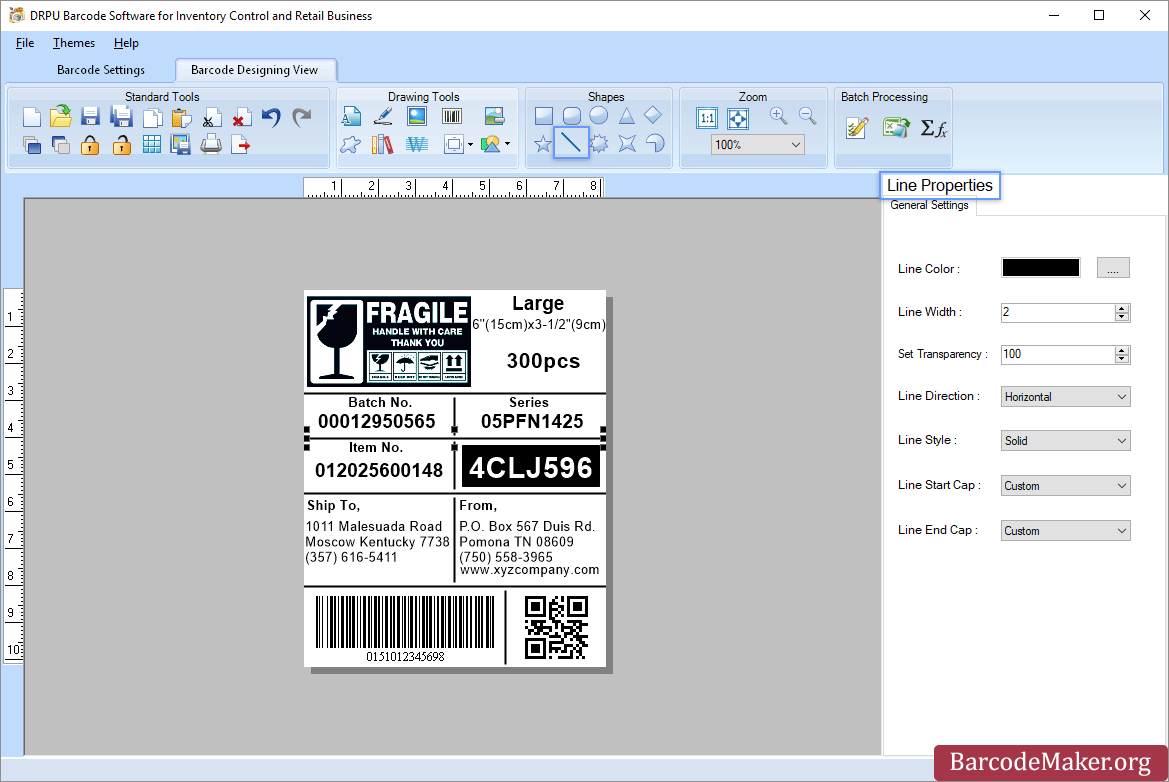 In Line Properties, change the line color, line width, line direction, etc.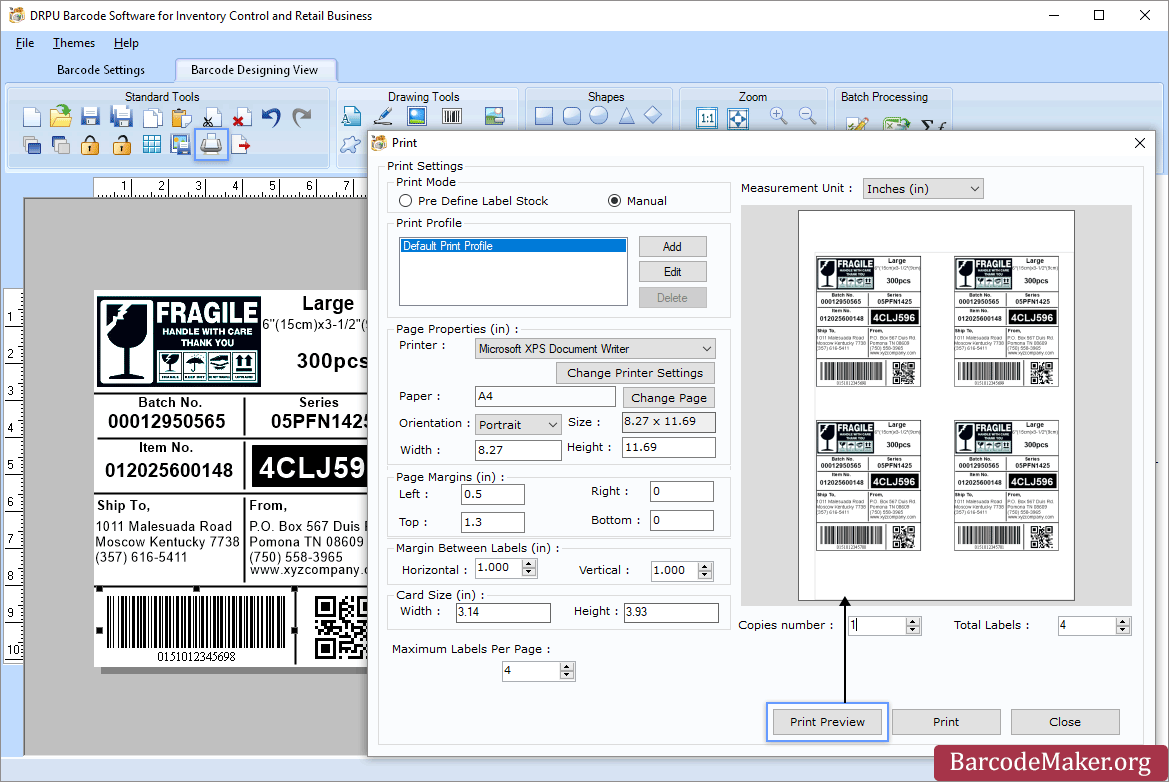 Set the Page Margins and Card size for printing the card.