Barcode Maker Software for Healthcare Industry Screenshots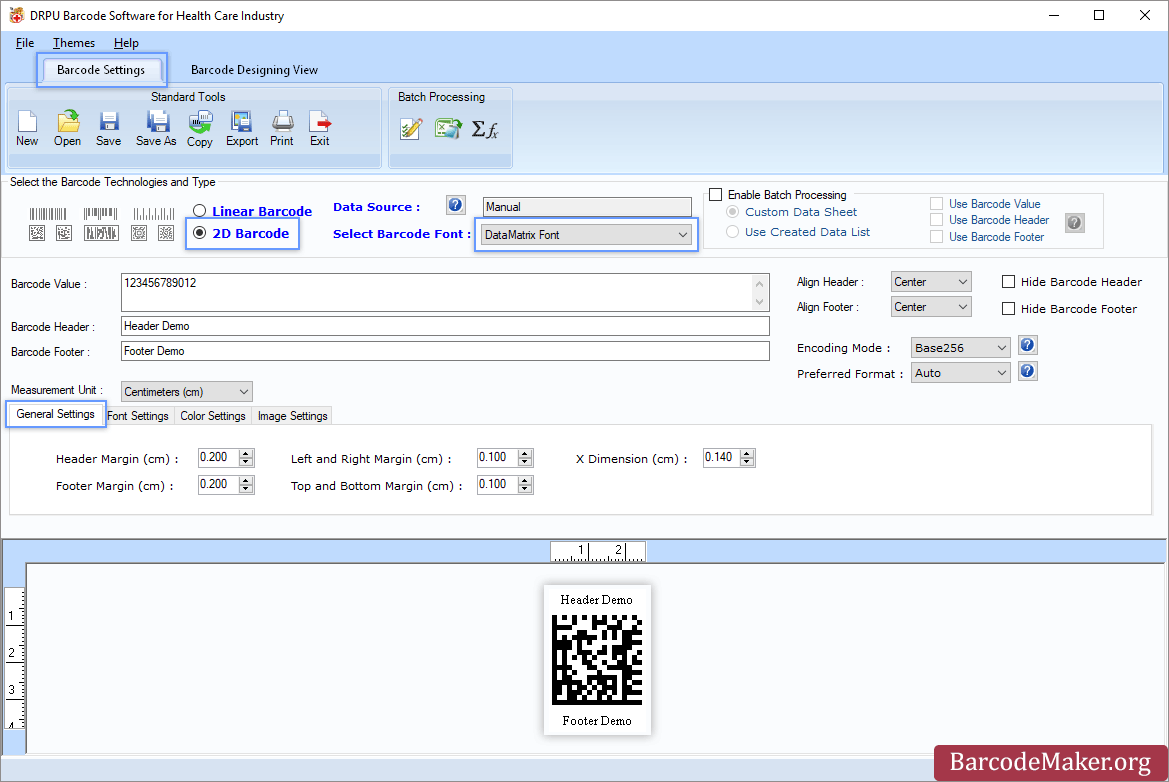 Select linear and 2D bar code Fonts and its type with an option to add barcode header/footer and Value.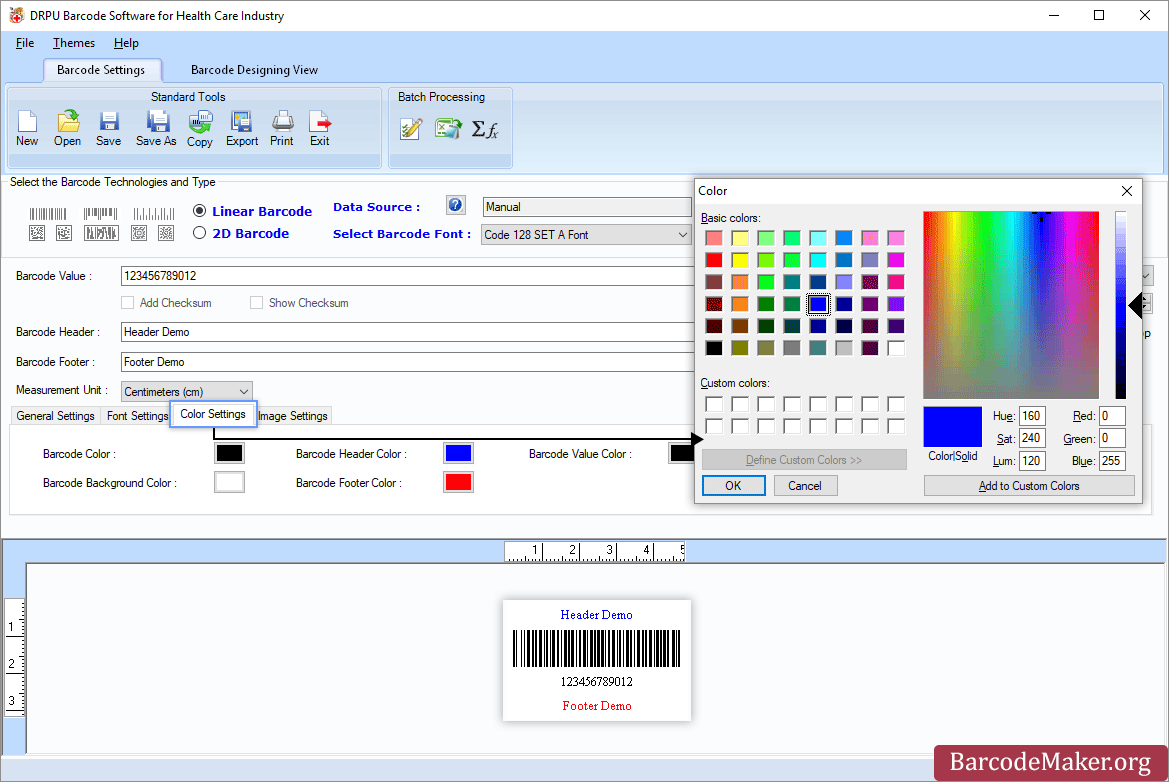 In Barcode Settings, click on Color settings to change the color of Barcode.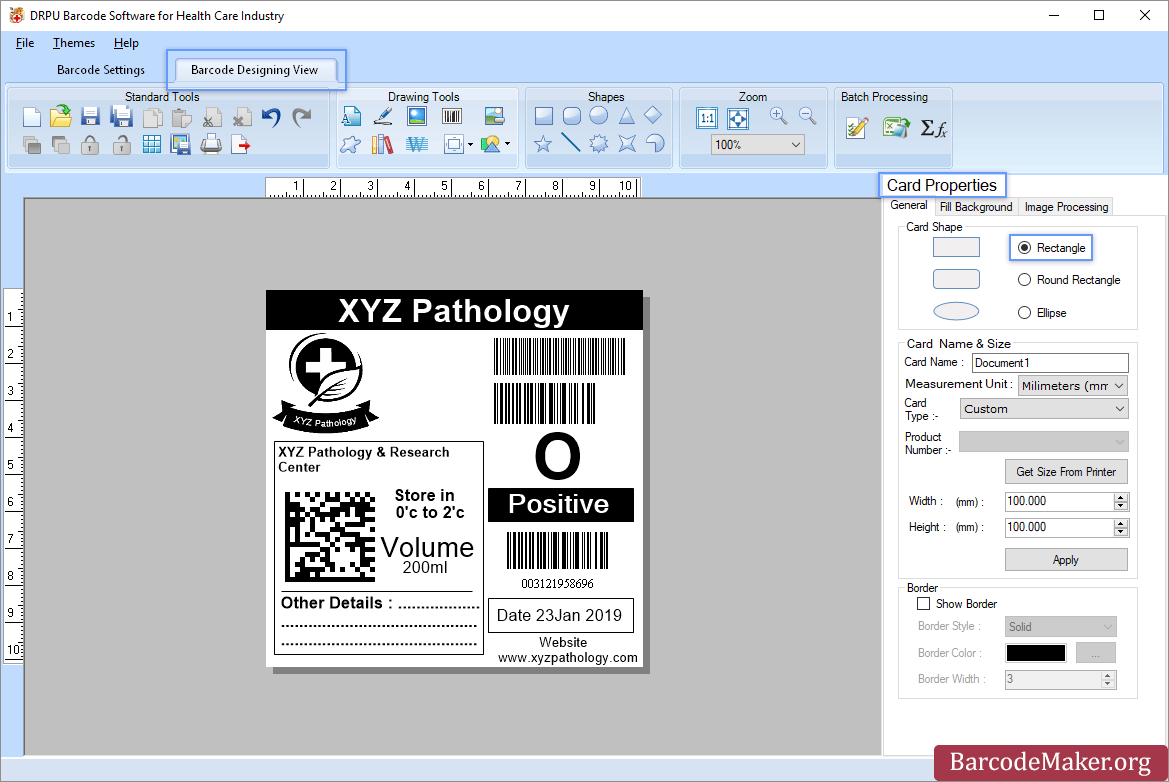 In Barcode Designing View, change the Card Properties such as Card Name, Card Size, Card Shape and so on.
Select Linear Barcode and Barcode Font then in Value section enter the Barcode Header and Barcode Footer.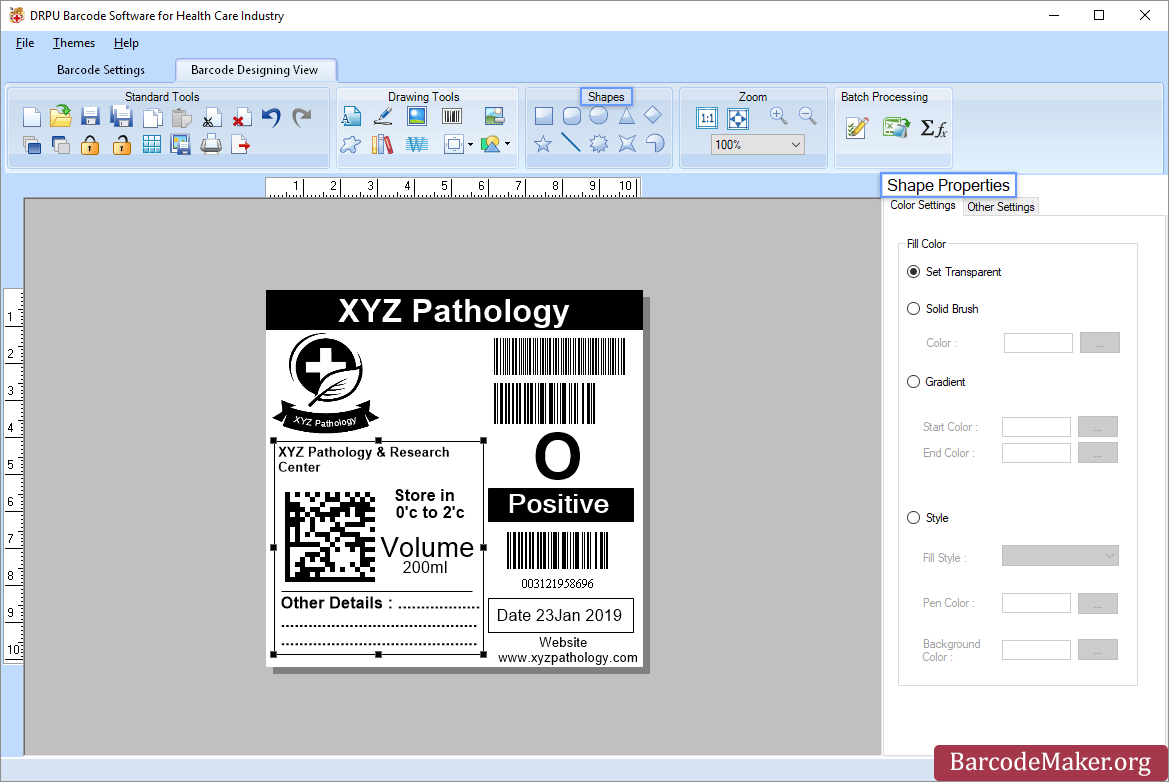 In Shape Properties, change the Color Settings and Other Settings of the Healthcare Card.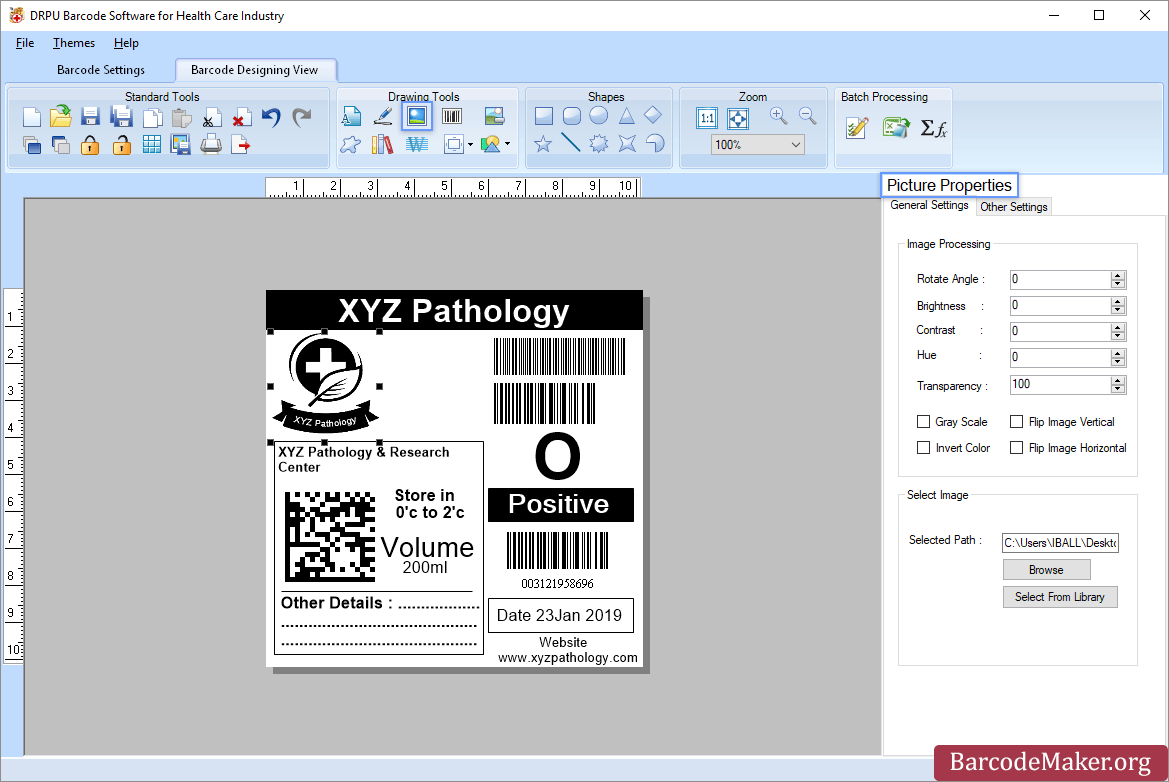 Set the contrast and brightness of the image in general settings of Picture Properties.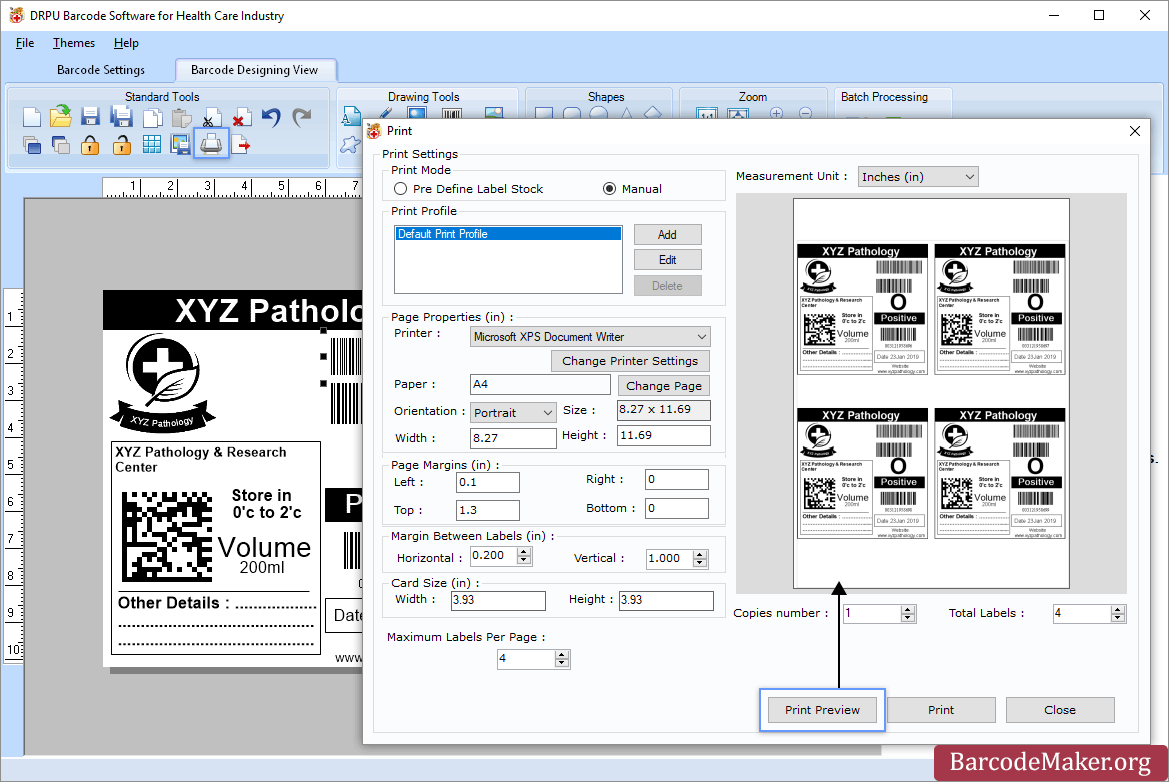 Set the Print Mode and Page Properties for printing.