Barcode Maker Software - Corporate Edition Screenshots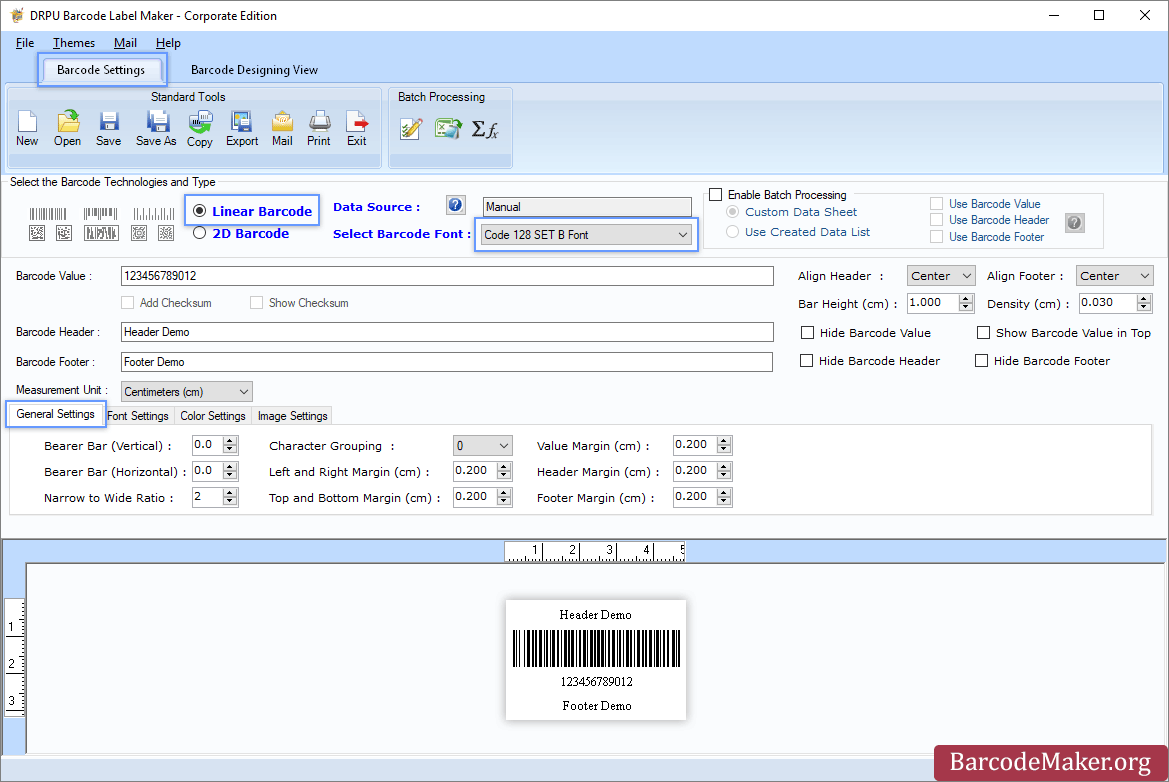 Select Barcode Technology (Linear or 2D Barcode) and its Font type (eg: UPCE Font). Fill Barcode Value, Header and Footer Value and set its alignment as per requirement.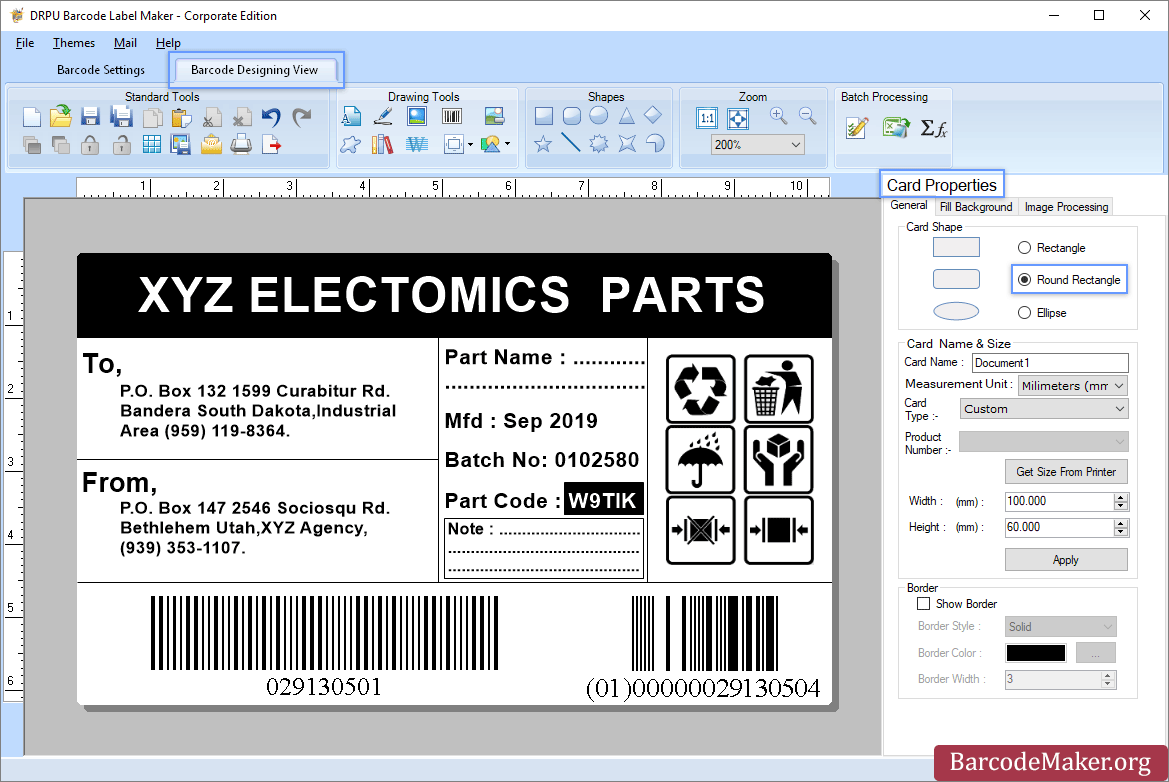 In Barcode Designing View, Set the Card Properties (Card Shape, Card Name & Size, Border).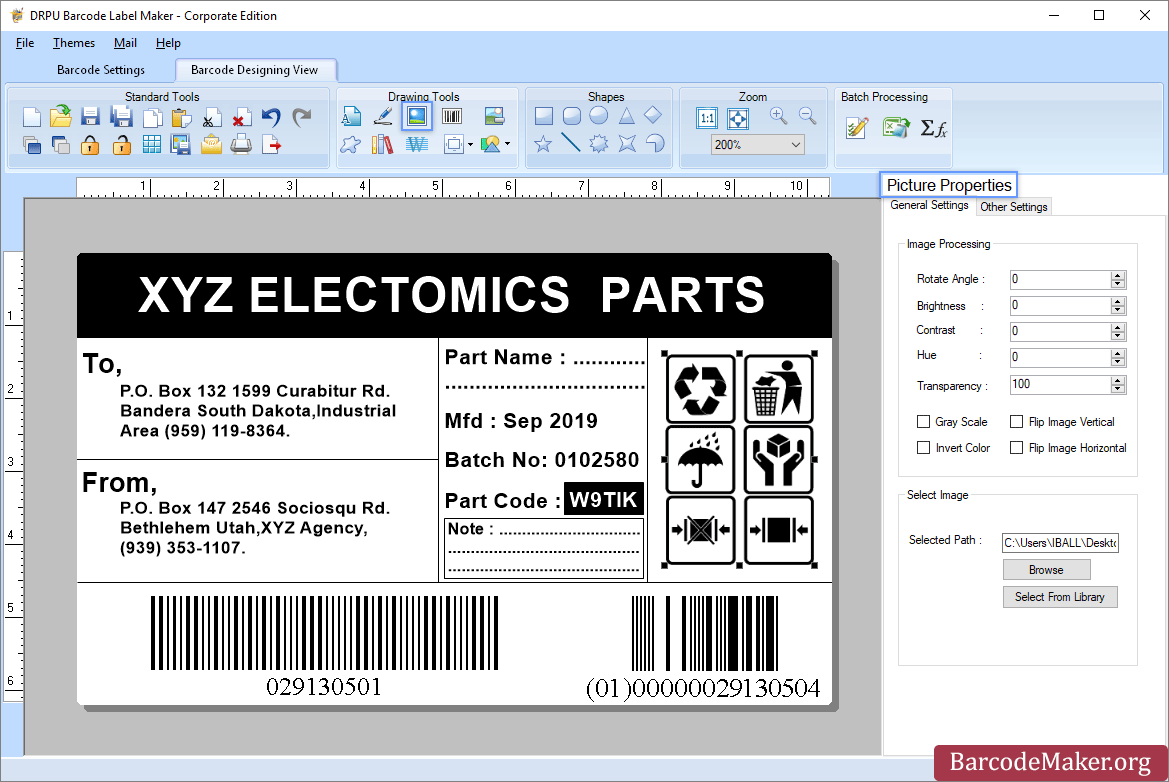 Select the picture from the library and attach it on the Card as shown in fig.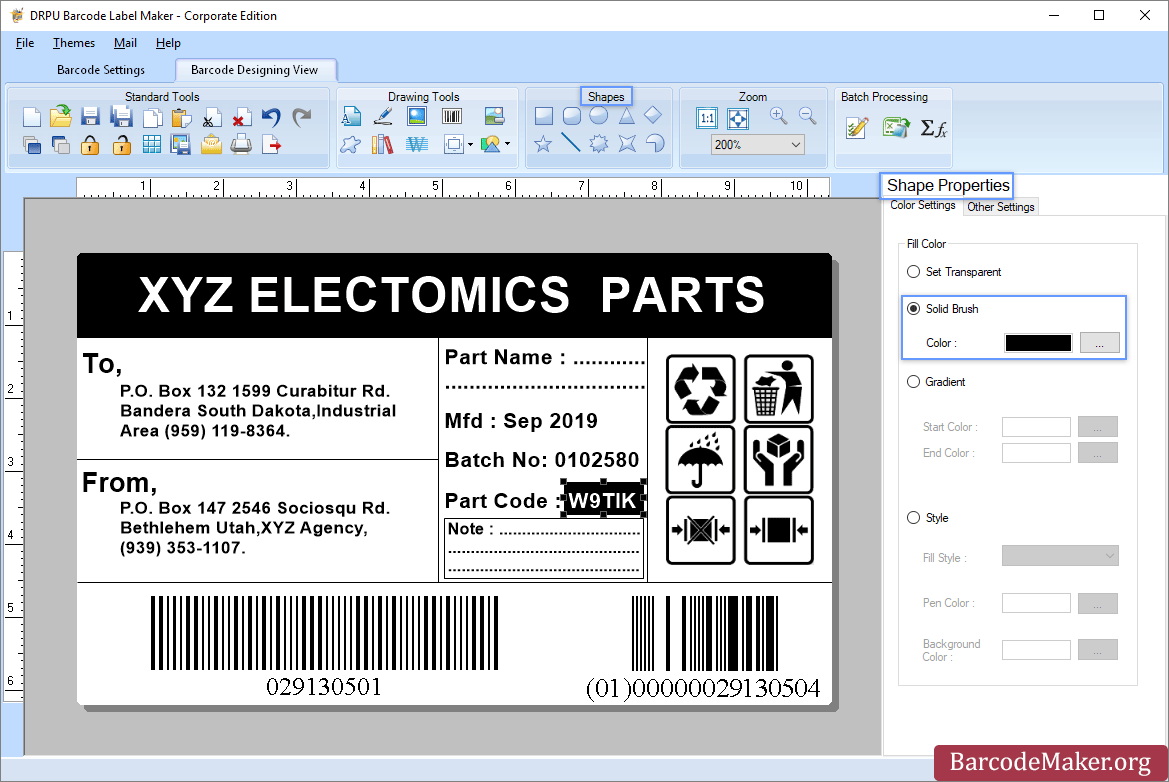 Change the shape (Color Settings, Other Settings) of the label according to your choice.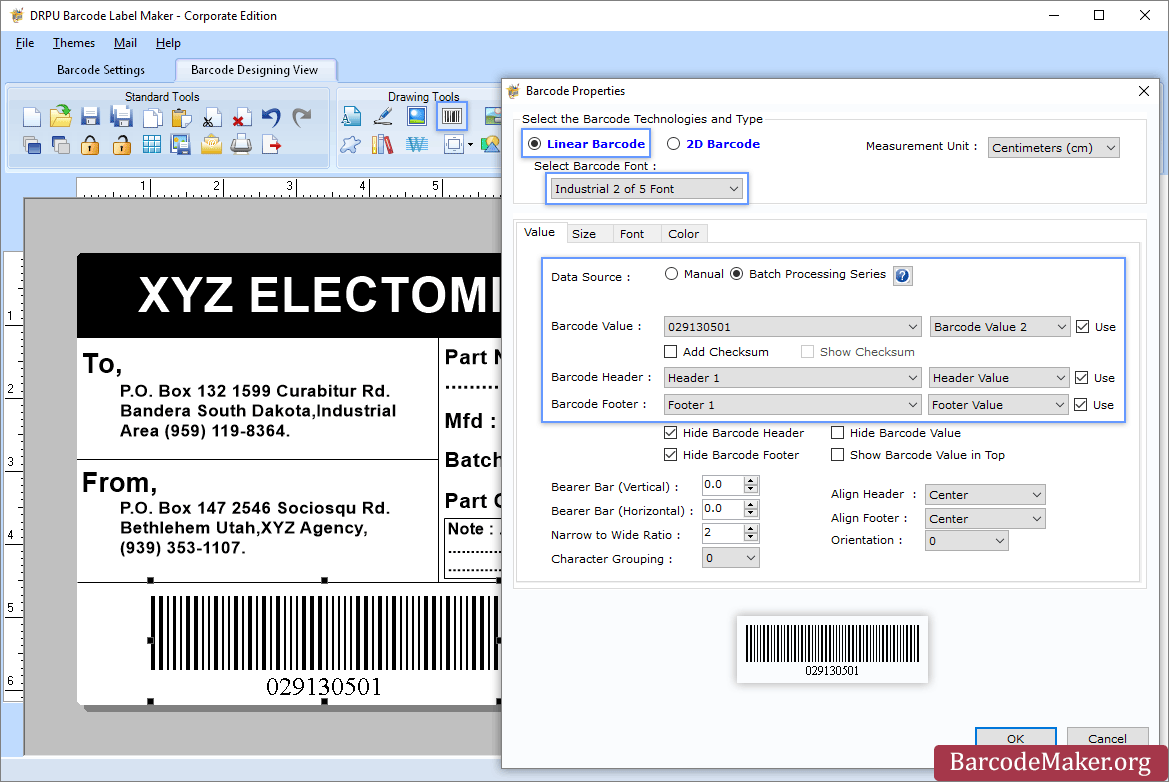 Select Linear Barcode and Barcode Font then fill the Barcode Value, Barcode Header and Barcode Footer.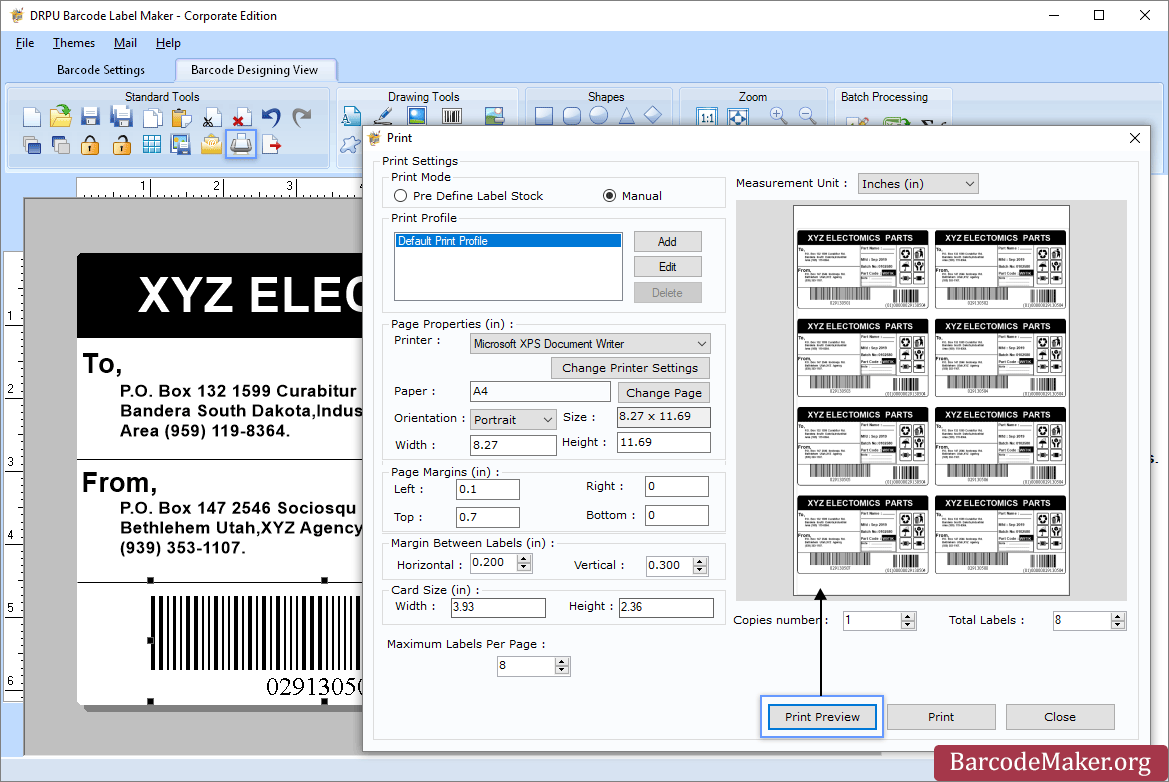 Select Print Mode (Manual), In case of Manual Mode, Set Page Properties and Page Margins to print the Barcodes.